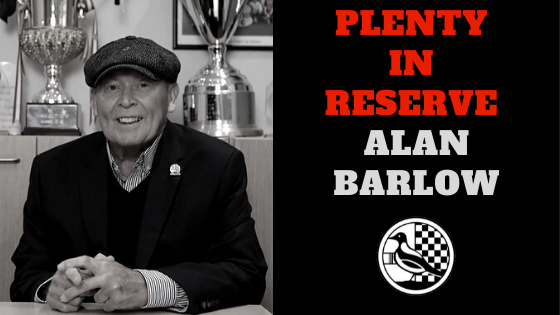 Alan Barlow: Plenty in Reserve!
Alan Barlow: We've got plenty in Reserve!
Hi all,
Just a few comments on our Reserve Team's impressive 5-0 win last Saturday against Chipperfield FC, a team that we'd lost 4 -1 to the previous week.  There were some great performances from our players all over the pitch.  However, I'd  like to give a special mention to our left wing back [or whatever you call this position these days!] Sam Nolan – I thought his ability both defensively and offensively was outstanding and for a young player of 17  playing against some very experienced and tough opponents he showed a maturity and ability beyond his years. Also good to see Michael Baulk taking his responsibilities as captain seriously in a game in which at times got a little heated.
I'd also like to give a special mention to some of our more experienced lads who managed to get on the score sheet – Taylor Parr, Ryan Ingrey and  Lewis Endacott -the latter insisting his goal was the pick of the bunch.  Really!!
It was also great to see Paul Attfield down at the game – for those of you have may have forgotten or are not aware it was Paul who masterminded the early successes with RTFC which were the foundations that Steve Castle has been able to build on.
I was also pleased also to see Luke Knight at the game who has most of you know is on a loan spell with Cambridge City and it was pleasing to hear that he's enjoying his football and has been injury-free.
A great day all round for The Crows. I heartily recommend to everyone that if you can't get to away games to watch the First Team then take a look at the website or our various social media channels to see if the Reserves are playing at Garden Walk that day – I'm sure you won't be disappointed!
Alan
President RTFC