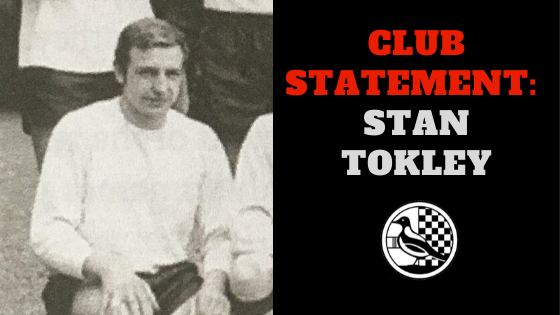 Club Statement: Stan Tokley
It is with much sadness that we have to report the loss of Stan Tokley who died peacefully at the age of 77 in the St Ives Nursing Home after a prolonged period of illness.  Many Crows fans of a certain age will remember Stan, who played primarily for the Reserves during the late 1960s, as the man responsible for helping the Club purchase its own team bus and then using his motor engineering skills to restore it to working order.
Club President Alan Barlow recalls:
"I'm sure there will be many an ex-player out there, including myself, that will remember making  those journeys to our away games in that vehicle and at times wondering if it would ever make it but thanks to Stan it rarely let us down! Although never serving on the Committee he was a very active volunteer and he played a major part in helping  the club achieve its ground grading to play in what was the old Isthmian League back in the mid-1980's. Stan continued his involvement with the club with regular appearances for the Vets and he enjoyed many a laugh 'on tour' with the Vets Golf Society"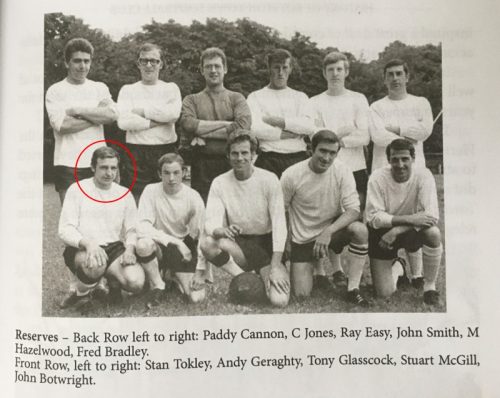 Alan Barlow continues:
"I will always remember Stan for his wicked sense of humour. and infectious laugh which made being in his company a great pleasure. I know he will be very much missed by all those who knew him and on behalf of Royston Town FC I extend our sincere condolences to his wife Janet and all the family"
We will be holding a minutes silence in honour of Stan before the home game against Stourbridge on Saturday 21st December.
RIP Stan