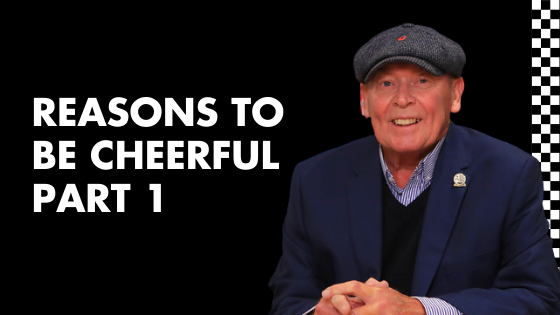 REASONS TO BE CHEERFUL PART 1 – Alan Barlow
REASONS TO BE CHEERFUL PART 1 – Alan Barlow
After such a depressing weekend in terms of the news of our move into Tier 4, it would be all too easy to focus on the negative impact that this decision has had on all of our lives in general and for our Club in particular.  I prefer instead to look back at 2020 with a great deal of pride on the Club's achievements and the spirited way all those involved have risen to the numerous challenges we have faced.
I will always remember the incredible excitement that was generated during the 2019/20 season by our success in the FA Cup which produced a record attendance at Garden Walk and FA Trophy run which took us within sight of a trip to Wembley not forgetting our form in the League which put us within reach of promotion to National League football before the season was abandoned. Whilst you may argue that all of this was a case of 'nearly but not quite' I guarantee that any Crow supporter worth their salt will, in years to come, still be quick to relive those fantastic memories with passion and,  most of all, pride.
As the Covid19 crisis took hold and the first National Lockdown was announced it was clear that our Club would be under tremendous pressure, not least financially, to keep going.  But what a fantastic response the Club had to its Crowdfunding Appeal from the Royston community in general and Crow supporters, in particular, the £25K raised provided us with a firm foundation on which to prepare for the delayed start to the 2020/21 season.  Again, it's this type of effort and support that I can't thank you for enough – absolutely brilliant.
Although the new season got off to a slow start there is no doubt that we had started to put together a run of form which gave rise to a great deal of optimism for another successful League campaign and once again saw us put together a decent FA Trophy run.
All this was against a background of having to make sure that Garden Walk was Covid compliant – the work undertook by Lauren Chappell and Angela Baulk in this respect has been outstanding. They've been supported on match days by a mini-army of volunteers and helpers to ensure we implemented our plans.  We owe all of those involved a massive thank you -without their efforts you wouldn't have been watching any football at Garden Walk.
With the season now suspended it's impossible to predict what will happen – all I can say is that as a Club we will do everything in our power to ensure that we can get football going again as soon as possible. The one thing I can predict is that RTFC will survive and prosper!!
My personal thanks to all my colleagues on the Board, the management team led by Steve and Chris, Lewis Endacott and his team for organising our Community Development Programme, all our players, our sponsors of which 95% have stuck with us in these difficult times but above all to all of you Crows supporters out there.
I wish you all a very Happy Christmas, stay safe and let's hope for a great 2021.
COME ON YOU CROWS!
Alan