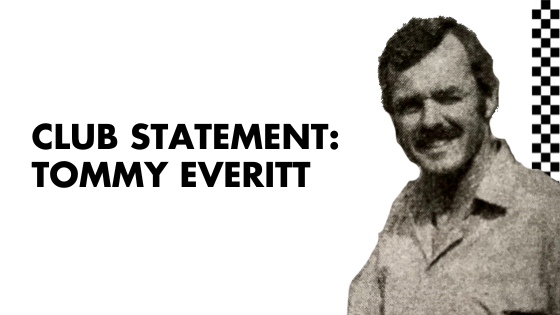 CLUB STATEMENT: TOMMY EVERITT
CLUB STATEMENT: TOMMY EVERITT
It is great sadness that we received the news that Tommy Everitt, one of the Crow's most successful managers has recently passed away at the age of 88 after spending a short period in hospital following a fall at home.
Tommy joined the Crows in May 1975 together with his ever-faithful coach and assistant manager Terry Craddock.  Tommy brought the club a wealth of experience both from his playing career as a Scottish amateur international and as one of Hitchin Town's playing legends, making 349 appearances together with his time as manager of both Hoddesdon Town and Baldock Town.
In the six seasons, he was with the club during the mid-1970s, he and Terry put together a squad of players who in their own right became club legends, including the likes of Danny Tyler, Jan Jermack, Brian Stone, Alan Saunders and Dave Bullock.
During that period his teams won the Herts Premier Division and South Midlands League 1 Championships and until 2009 produced the club's most successful run in the FA Vase before losing out to Billericay.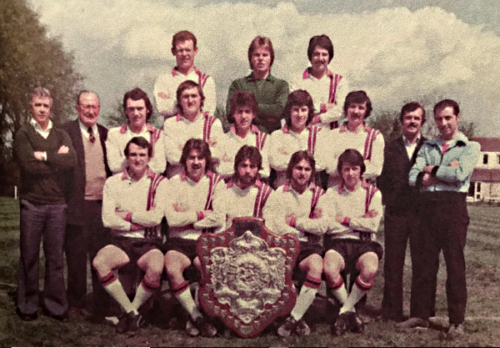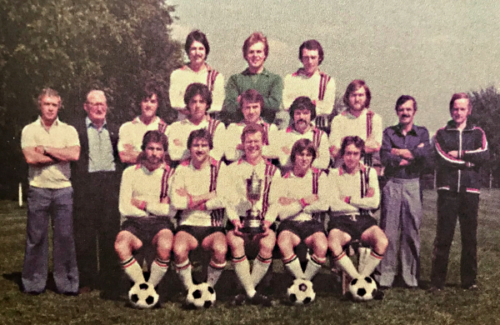 Undoubtedly, he will be fondly remembered by all those associated with the club during that era, and we all offer our heartfelt condolences to all his family and friends.
RIP Tommy
Alan Barlow
President -RTFC.