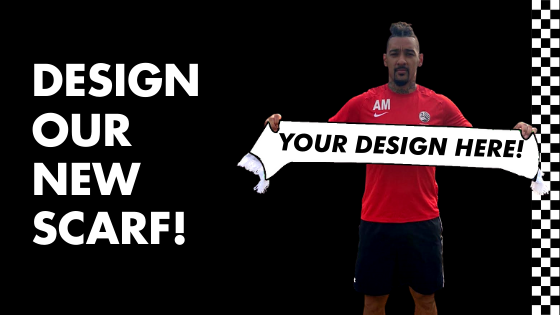 COMPETITION: Design a new club scarf!
COMPETITION: Design a new club scarf!
This is your chance to make Royston Town FC history!
We are holding a contest for you to design the next Royston Town scarf. The winning design will be made into a batch of scarves to be sold at Garden Walk.
Here's how the competition works:
Fans can use our badge, colours, name, and or nickname. The only stipulations are that ONLY black and white can be used and the Kewtech logo MUST be incorporated into your design.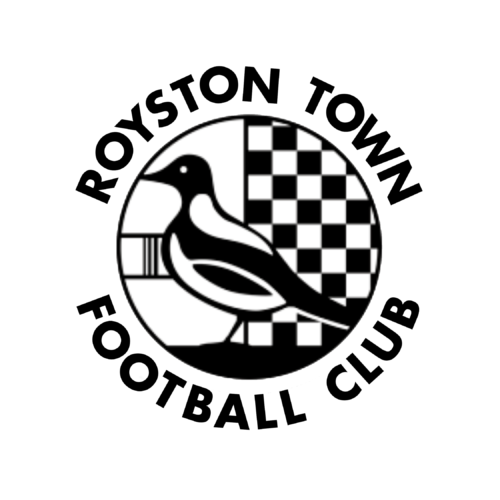 Complete your design, using this template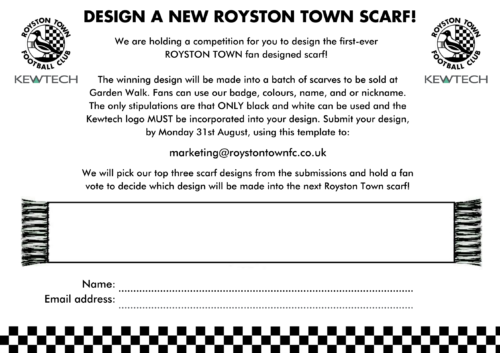 The template can be downloaded by clicking on the above the image or by clicking on the image itself (opens in new window).
Once your design is finished submit it to:
We will pick our top three scarf designs from the submissions and hold a fan vote shortly after to decide which design will be made into the first official fan designed Royston Town scarf!
The creator of the winning design will not only see their creation come to life but will also win a 'SUPPORTERS PACK' consisting of a beanie hat, cap, pin badge, mug and of course a scarf featuring their very own design!
We will be accepting scarf designs until Monday 31st August 2020 and the fan vote will take place shortly after.
This is an opportunity to be part of Royston Town history! Don't miss out!
Good luck and get designing!