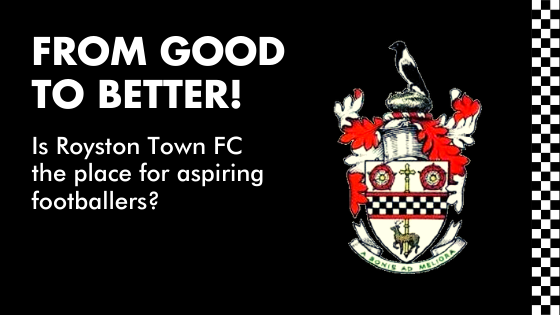 FROM GOOD TO BETTER: Is Royston Town the place to be for aspiring footballers?
Is Royston Town the place to be for aspiring footballers?
The words ' A BONIS AD MELIORA ' can be found at the base of the Royston town coat of arms, and never has it been a more fitting statement than for Royston Town FC. ' FROM GOOD TO BETTER ' is the translation of the town's motto and with two of last season's squad now signing professional contracts and a further 4 moving up the footballing pyramid, it appears that under the guidance of the coaching staff at Garden Walk, Royston Town seems the place to be.
Last summer, the Crows made a bold and deliberate change to their recruitment strategy and decided to focus its attention on the 'younger' player that had the desire to better themselves and progress up the football ladder. Twelve-months later, and even the most positive of people would still be amazed to see the change in strategy come to fruition so quickly, with SIX of last season's squad now plying their trade within the Professional & National League set-up.
It became a regular theme last season for scouts from Professional and National League clubs to be in attendance at Garden Walk for a matchday, so it may have been a little naive of Steve Castle to think that he'd be having a quiet summer on the recruitment front.
"We had intended to do next to no shopping this summer if I'm honest with you." commented Manager, Steve Castle.
"In total, I think it was nine of the squad, that I know of, that received interest from leagues above us. Some decided that we're still the best place for them to be at this moment in time, whilst those that have moved on to pastures new go with our very best wishes, and we hope to see them do great things!" he added.
It's a huge win for Royston Town FC and it's certainly sending out a strong message that this is a club that generates success, one that Castle is pleased and, rightly, proud of. "First and foremost, we want what is best for Royston Town; however, by bringing in lads that can go on to play at higher levels benefits both the status of this football club and the players involved. We as a club have aspirations of competing at Step 2, and we're very confident in what we do as a management team, so if we all do well, then we all mutually benefit."
Let's take a closer look at those players who have moved on and hear their views on their time at the club.
Joe Newton 
Signed from: Colney Heath FC
Moved to: Coventry City FC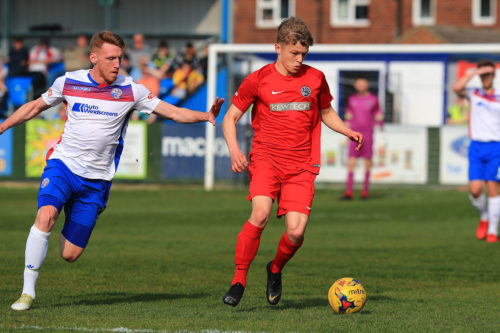 The energetic full-back joined the club in the latter part of the 18/19 season and he quickly became a fans favourite with his outstanding performances before signing for Coventry City only 6 months later.
"The Chairman made it so easy for me to go on trial and he only ever wanted the best for me. Chris and Steve also helped me massively by having the belief to start me in every game, and as a 17-year-old in a strong competitive league, without them, I wouldn't have got to where I am today". 
Claudio Ofosu 
Signed From: Unattached
Moved to: Hartlepool Utd FC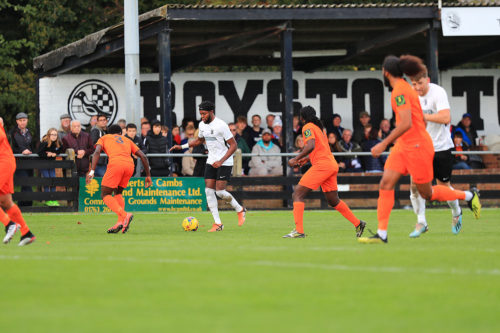 Thirty-seconds into his 'trial', Claudio had collected the ball, nutmegged his full-back, rode a strong challenge from an over-excited centre back, and slid a telling cross into the box, so it was evident right from the start of his time with the Crows that this was a player with exciting talent.
"I appreciate the club for everything it has done for me. A lot of time was put into making me better and helping me understand my purpose as a winger and that detail helped me channel my desire to get back into full-time football." 
Pinto Anderson 
Signed From: Walton & Hersham
Moved to: Deal Pending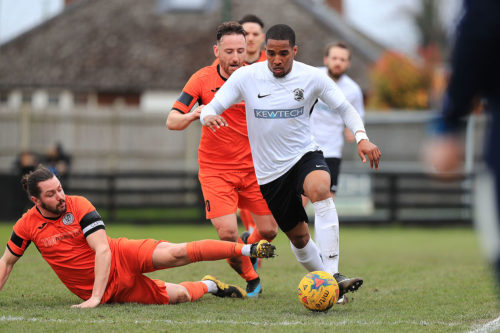 Pinto signed for the Crows just before the season was abruptly ended, but within the handful of performances, you could see that the midfielder was comfortable on the ball and had an eye for a pass.
With a pro-contract offer in Portugal being cancelled out, he is now currently discussing terms with a number of National League sides, with an announcement pending in the coming weeks.
"The positivity throughout the club, the togetherness of the dressing room and the high spirits come rain or shine are unmatched. I can hand on heart say that I've enjoyed every minute of my time at Royston Town and time permitting had I had the chance to stay longer, I have no doubt in my mind that I would have gone from strength to strength and flourished as a player." 
Josh Oyinsan 
Signed From: Unattached
Moved To: Kettering Town FC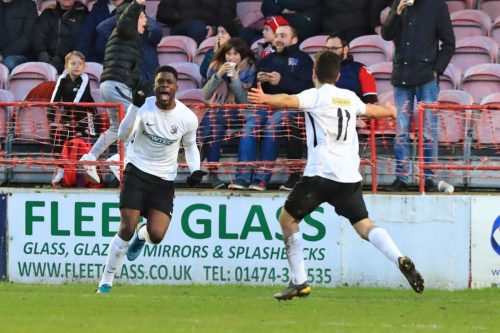 Josh re-signed for the Crows early in 2020, after a turbulent season plagued by injury and form. Hoping to steady his season, Josh worked with the coaching staff to rebuild his fitness and, in return, put in some important displays, most notably, his header in the victory over Ebbsfleet in the FA Trophy.
"The management and players always made it feel like a family there. The management's dedication and drive to improve and do well is infectious and rubs off on you. Their constant positive advice and extra work undoubtedly help me to get higher and Royston Town is definitely a club that I will always be grateful to." 
Matt Bateman 
Signed From: Berkhamsted Town FC
Moved to: Hemel Hempstead Town FC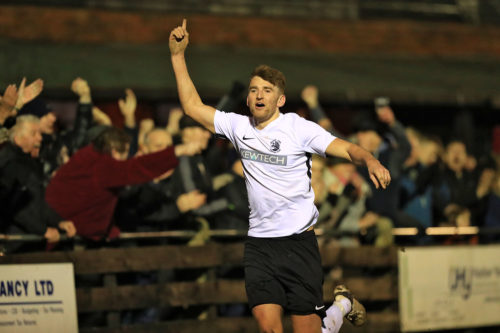 Matty very quickly became a favourite with everyone at Royston Town with his willingness to work hard, and his ability to score goals. Making the move to his hometown team of Hemel Hempstead Town FC, it wouldn't surprise anyone at Garden Walk if he was to move even further up the pyramid soon.
"I've never known a changing room like it, the players were full of quality both on and off the pitch. Training sessions were prepared for the forthcoming game including technology which allowed us to understand what we would be up against. Both Steve and Chris have helped me develop massively and I cannot praise Steve Jackson enough. I also have huge respect for the fans…what a club!!" 
Harold Joseph 
Signed From: St Albans City FC
Moved To: Welling Utd FC
'H' had already established himself in the higher divisions; however, an up and down summer presented the Crows with an opportunity to sign the committed defender, and he repaid them with some solid performances.
"Off the back of a difficult summer, the club handed me an opportunity to play and enjoy my football again. Things are run professionally at the club and that shows, given their great track record of moving players on to higher divisions and into the EFL."