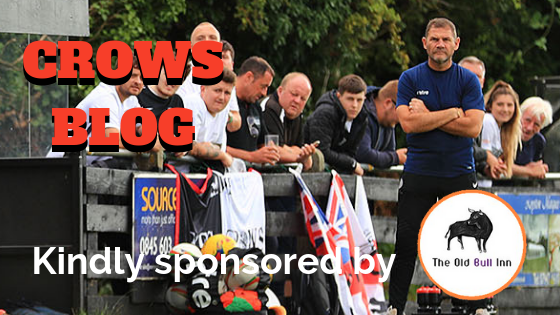 CROWS BLOG: Another week, another win!
The CROWS BLOG is kindly sponsored by The Old Bull Inn
CROWS BLOG: Another week, another win!
Hi,
Another week and another win- it sounds so straight forward but it wasn't on Saturday. We played a very resilient Banbury United team, one that for 85 minutes kept us from scoring and were looking like getting a point until a penalty was awarded to us and Matt Bateman stepped up to do the honours to get the 3 points.
Did we deserve it? Well, my take on it is yes we did, Banbury were pretty negative and wanted to waste time throughout the match. They created little but then again chances were few a far between for both sides. Brandon Adams had 2 great opportunities and did as much as he could and, but for 2 great saves from their goalkeeper, we would have been ahead by half time.
In the second half we set about the job of scoring once more, huffing and puffing but never really getting close. I do feel that we could have shown more quality in the final third but then again we can't always 'hit the heights'. Obviously I'm biased but I do think that the general fantastic attitude of this group entitled us to have that bit of good fortune for a change. Losing to a last-minute penalty is a 'killer' for the opposition but for us, it is massive and sets up Tuesday's match at Tamworth perfectly!
Changing the subject a bit, it was a pleasure to welcome back both Taylor Parr and Ryan Ingrey, both from long term injuries. Their attitude has been exemplary, I'm sure it has been tough for them both but at this vital time it's like signing 2 new players to make our squad even stronger!
So onto Tuesday night – an away match against one of the early season favourites for the title. Tamworth in non-league terms are a big club, they have a vocal crowd and have an extremely good team. As for us,  yes we're on a roll.  The players are full of confidence and so let's bring the games on. As a staff, we have to be careful of not pushing them too hard but winning week in week out helps tremendously.
I want to finish by once again saying thank you from the players and staff for all of your support, it's greatly appreciated!
Cheers
Steve C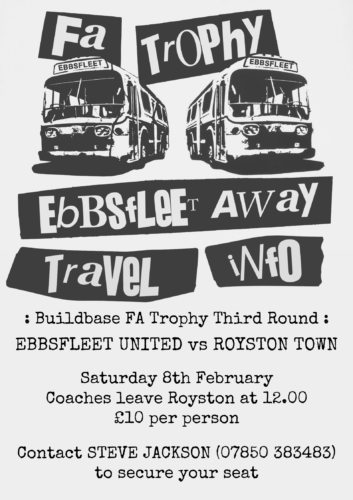 THE OLD BULL INN, a traditional 16th-century inn,  is located at 56 High Street, Royston, SG8 9AW and is the perfect place for both rest and rejuvenation. Whether you are staying in one of their comfortable en-suite rooms, cosying up around the open fire with a drink, dining in their restaurant or hosting an event in one of their function rooms The Old Bull Inn is sure to exceed your expectations!