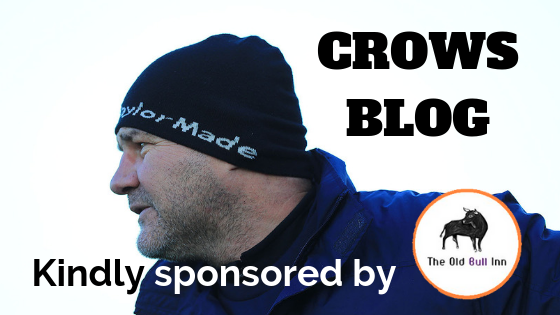 CROWS BLOG: Expect the unexpected
The CROWS BLOG is kindly sponsored by The Old Bull Inn
Expect the unexpected
There's a saying 'always expect the unexpected' and never could a truer saying apply to football.
I'm never expecting a negative, but I suppose maybe I should, but honestly I didn't see this result coming! I know it's pre-season at the end of the day, and ups and downs are half expected but with so many of our lads taking pre -season by storm it was a real surprise!
Fair play to a youthful Cambridge City side who thoroughly deserved their victory last night. We started well enough,scored a fantastic goal and to be honest I thought we would kick on from that. However, a bad mistake by our 'ever reliable' Joe Welch which put Harold Joseph in a tight situation gave them to opportunity to draw level. Harold attempted to keep calm but unfortunately just didn't put enough on his pass back and we were at 1-1!
This in itself shouldn't have been a disaster but what was disappointing was our approach to the next stage of the match. Suddenly there was no flow and no confidence. We were at sixes and sevens all over the pitch and it wasn't a shock that our opponents went on to extend their lead by scoring another 2 to secure their 3-1 win.
To take some sort of positive from last night it was that it is pre-season – we haven't been knocked out of any cup and we haven't dropped 3 points dropped, just a bit of pride lost and a tinge of embarrassment. But hey, the lads are human. Nothing intentional but definitely something for Chris and I to work on.
One thing for sure is that these boys are talented. We can do really good things this year and where this 'low' has come so quickly, it may be a positive to address and to move on!
Cheers
SC
THE OLD BULL INN, a traditional 16th-century inn,  is located at 56 High Street, Royston, SG8 9AW and is the perfect place for both rest and rejuvenation. Whether  you are staying in one of their comfortable en-suite rooms, cozying up around the open fire with a drink, dining in their restaurant or hosting an event in one of their function rooms The Old Bull Inn is sure to exceed your expectations!