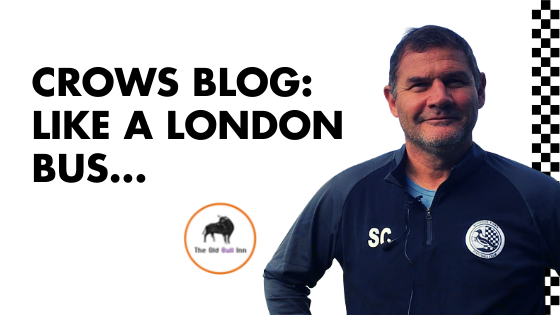 CROWS BLOG: LIKE A LONDON BUS
CROWS BLOG: LIKE A LONDON BUS
Hi guys.
I'm like a London Bus – no blogs for a while then loads all at once!
Last night we had a Herts FA Senior Cup tie against Oxhey Jets.  On paper, this was a game that we should win but in fairness to our opposition, they caught us on a night where our finishing was superb and a convincing 10-0 victory was the result. Fair play to our boys, they went about the game in a very positive fashion and we reaped the rewards very quickly.
To be 7-0 up at halftime was brilliant and probably ended the game as a competitive match but in the second half, Oxhey rallied a bit but we, although not quite as convincing, finished off the game to get into double figures.
For me, the message to the players before the match was 'No dramas'. With all due respect to our opponents, we should win the game but to get ourselves in such a commanding place so quickly was very pleasing!
And now on to this coming Saturday – a home game against Rushden & Diamonds. They have been getting better results of late so yet again it's sure to be another tough test. For me, we need to recognise what we do well and what we don't! Simple football; more shots; more crosses; more forward passes; control possession and just generally be in charge of the game more. These are all things that we strive for but that we do not always achieve. Half the battle is seeing it!
It's very hard to moan about things after the result but at times when we have won, it could possibly be the time that the lads see their downsides and look to get better individual standards and that will bring a better collective display.
Always looking for the perfect performance eh?
Cheers!
Steve C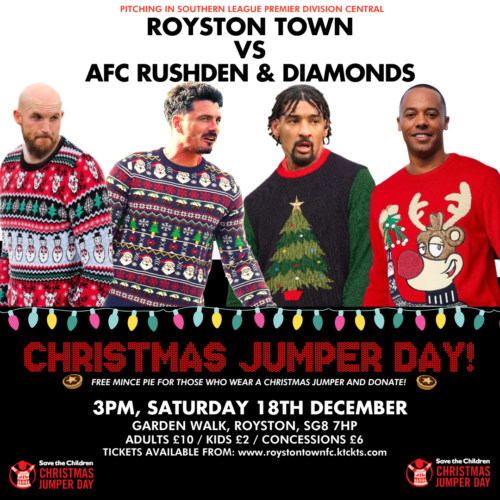 The CROWS BLOG is kindly sponsored by THE OLD BULL INN, a traditional 16th-century inn,  located at 56 High Street, Royston, SG8 9AW and is the perfect place for both rest and rejuvenation. Whether you are staying in one of their comfortable en-suite rooms, cosying up around the open fire with a drink, dining in their restaurant or hosting an event in one of their function rooms The Old Bull Inn is sure to exceed your expectations!