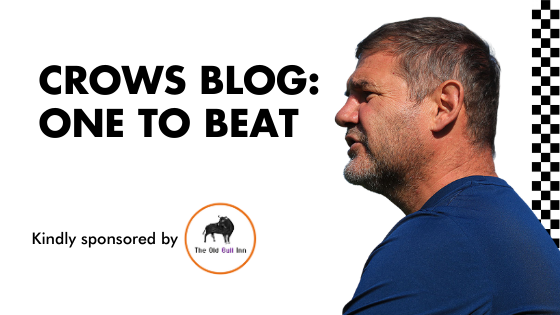 CROWS BLOG: One to beat
CROWS BLOG: One to beat
2-2! – Generally disappointing but what we have learned, nothing this year will be easy! We are now a 'scalp' for teams and 'one to beat'  which in some ways is a compliment but also it doesn't make things easier, especially at home.
We started the game okay with a few opportunities to score, Banbury put a lot of players behind the ball and at most times had their whole team behind the ball to defend – as is their right. We have got to deal with these scenarios and show a degree of patience to prise our opponents open.  Banbury went ahead with probably their second attack. It was a poor goal to concede from our part but Joe Welch has held his hand up to take responsibility.
We responded to this setback very well, scoring pretty much straight away. A fantastic cross by Jonny Edwards, on to Josh Castiglione's head and 1-1 to take us into half time. We were reasonably happy at half time just needed to give that little bit more.
Second half – we were okay, as before, having the lions share of the play but not really threatening enough for my liking. Then a great cross from Josh Castiglione and Brandon Adams finished like we know he can. Now we needed to push on! We created some half chances but nothing really clear cut. We changed it a little and just when we thought we would get away with the win, Banbury came up with their own equaliser to level.
Overall I don't think that they did enough but then we didn't finish the game off so fair play to them for getting their draw. The games are coming thick and fast now – we have the FA Cup on Tuesday and then 3 League matches straight off to really get the season truly on the way.
As with everything, it will be the following results that will dictate how good or bad Saturday's result is but all we can do is look to the next match coming up.
We hope to see everyone down to support us on Tuesday night and at future games.
Cheers
Steve C 
The CROWS BLOG is kindly sponsored by THE OLD BULL INN, a traditional 16th-century inn,  located at 56 High Street, Royston, SG8 9AW and is the perfect place for both rest and rejuvenation. Whether you are staying in one of their comfortable en-suite rooms, cosying up around the open fire with a drink, dining in their restaurant or hosting an event in one of their function rooms The Old Bull Inn is sure to exceed your expectations!