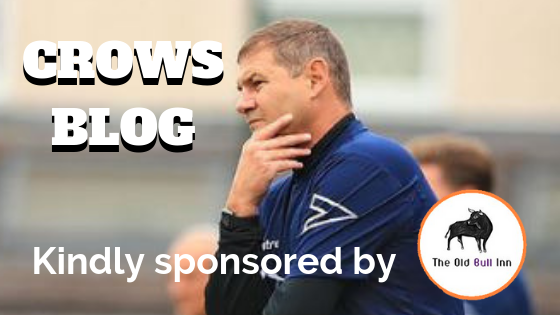 CROWS BLOG: Positive and Negative
The CROWS BLOG is kindly sponsored by The Old Bull Inn
CROWS BLOG: Positive and Negative
A very unusual feeling from me today following last nights game. On a positive note, we finished our pre-season campaign against Histon with a decent performance and a victory including some very well taken goals but on the negative side, there was the bad injury to Taylor Parr which has clouded everyone's positivity.
Since he came back to the club, Taylor has been immense not only with his performances on the pitch but his general leadership qualities both on and off it. Taylor's journey with the Crows has not been all plain sailing and I have to admit to having played a part in him leaving in the first place. When I first came to the club, taking over from the very successful Paul Attfield, I had the job of instantly assessing a whole squad mid-season.  I did my best but one lad I can honestly say that got overlooked at the time was Taylor. In my defence, Taylor didn't hang around and once I hadn't included him he decided to go and play his football elsewhere.  At the time he was a young lad but I had to respect the fact he just wanted to play. Taylor went to St Neots and flourished. Every time he was either watched by us or played against us he was superb.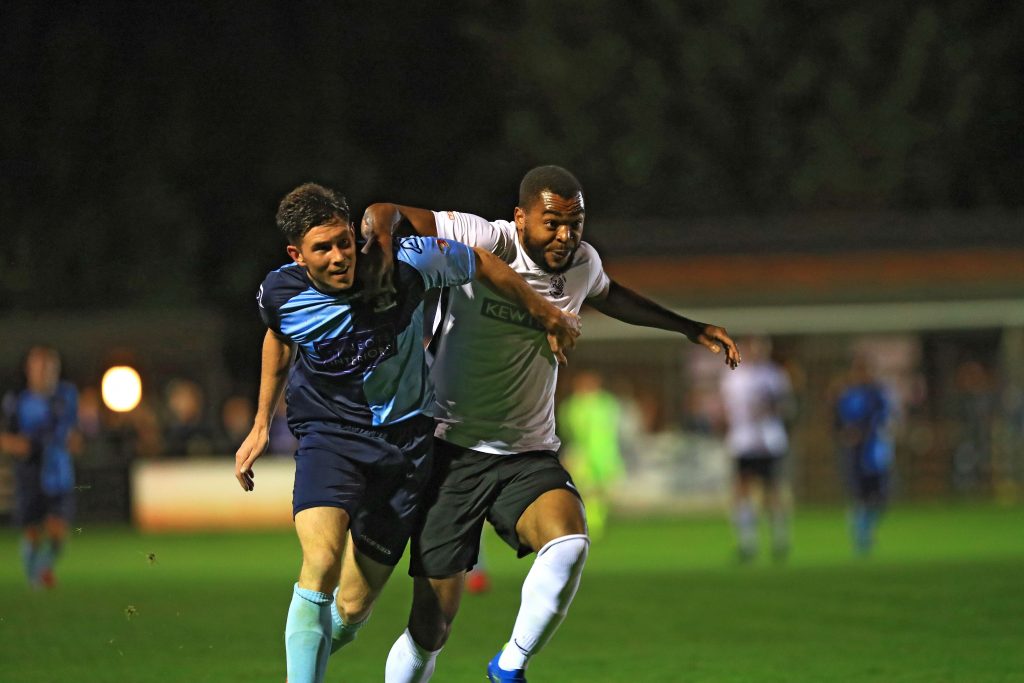 Taylor has always kept in touch with our fitness coach and very quickly he had offers from us to come back to Royston. But in fairness to Taylor, he was the 'top man' at St Neots and decided to stay. In my opinion, he had turned into one of the best centre-halves at our level.
Unfortunately for St Neots, for whatever reason, they decided to let their best players go halfway through last season. We came in for him once again and, quite rightly, Taylor was unsure and he was being sought after by a number of top sides. However, we had a chat and I was honest, as was he, and we both chose to move forward and bringing him in along with Luke Knight not only steadied us as a team but made us competitive once more in the second half of the campaign. For me, he is a born leader, and that's some compliment in a squad full of very strong characters.
I'm sure you guys, as with all the players, wish Taylor a swift return to full fitness.
Keep your head up mate and try to be patient. All the staff and players wish you well in your recovery!
Cheers
SC
THE OLD BULL INN, a traditional 16th-century inn,  is located at 56 High Street, Royston, SG8 9AW and is the perfect place for both rest and rejuvenation. Whether you are staying in one of their comfortable en-suite rooms, cosying up around the open fire with a drink, dining in their restaurant or hosting an event in one of their function rooms The Old Bull Inn is sure to exceed your expectations!