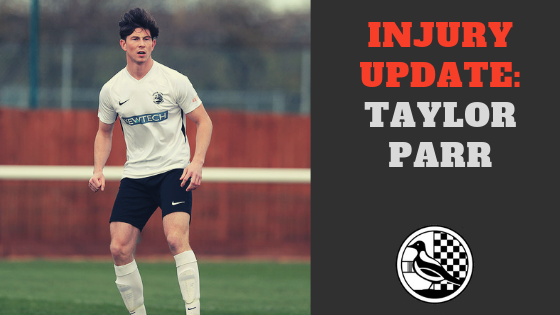 INJURY UPDATE: Taylor Parr
INJURY UPDATE: Taylor Parr
We can confirm that following a heavy challenge during last nights game against Histon, Taylor Parr has sustained a broken ankle.
Taylor is now back at home and comfortable but has a plaster cast from the knee down. The injury will be re-assessed in 72 hours time but at this moment it is hoped that no further surgery will be required.
Until we hear further we do not know how long he will be out for but these injuries normally take 2-3 months to heal. We will keep you updated with his progress but we are sure that you will all join us in wishing Taylor a speedy recovery.
Get well soon Taylor!