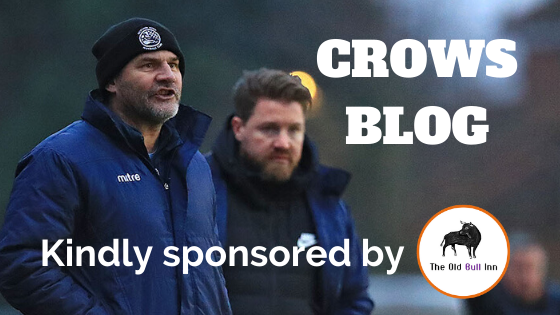 CROWS BLOG: Pressing the RESET button
CROWS BLOG: Pressing the RESET button
A postponed match to report this weekend, with us trying to play our near neighbours Hitchin Town but due to the weather, the game could not go ahead.
Truthfully, it wasn't the worst outcome for us. We've had an unusual week with the players mostly recovering from the 120 minutes that most of them did last Saturday. Not only that, but all of the emotion that went with last Saturday's tremendous result takes its toll so when the Hitchin match was decided a no go, I for one, thought that it was a great opportunity to 'reset' and now we go again on Tuesday night.
Overall, this could be a real blessing. Although we were confident of getting something at Hitchin, we were 'under-strength' with Spyros Mentis, Adam Murray and big Josh Oyinsan all missing, as well as the walking wounded who may well have started but had a  niggle or 2!
The postponement in itself will not be that much of a hindrance other than the fact that they play their 'midweek' matches on a Monday which will be slightly disrupting. The main problem we face is the number of matches we have got left! We are now into the 2nd week of February and we still have 16 League matches to play! Add in the cup games and you can see that our boys will be busy!
We had a small meeting before training yesterday, firstly to say well done for everything so far but also to stress the importance of looking after themselves in the upcoming weeks. The management, and by that I include all the staff, Scott, Aaron, Chris and myself, have to trust the lads to look after their bodies. If the lads are reading, boys it's vital! Obviously, I'm aware that the players are entitled to enjoy themselves and their get together's are equally important but please lads have the bigger picture in mind.
I don't believe it's being too dramatic but we are on the cusp of doing great things this season BUT,  football being how it is, if it's not maintained we can slip out of this equally as quick!
Hopefully, I'm not coming over as too negative but rather realistic, sport, in general, can be very cruel, the moment that we think we've done something invariably it can kick you up the backside and then we don't achieve as much as we want.
On to Tuesday night, and we have another derby game – this time against local rivals Biggleswade Town. I know it was a few months ago but I'm sure that they will be looking for revenge for our early-season win. A lot has changed over there but, testament to the club, the results have been good and they have picked up some really good results so we will have to be back to our best!
 As I said, we 'RESET' and go again!
Up the Crows!
Steve C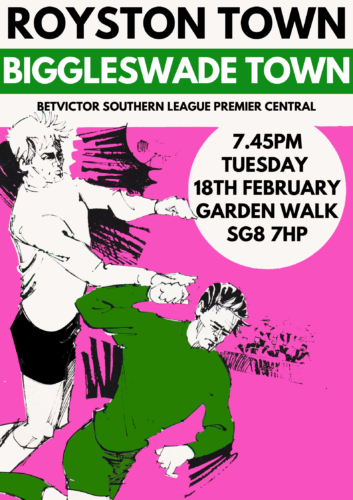 The CROWS BLOG is kindly sponsored by The Old Bull Inn
THE OLD BULL INN, a traditional 16th-century inn,  is located at 56 High Street, Royston, SG8 9AW and is the perfect place for both rest and rejuvenation. Whether you are staying in one of their comfortable en-suite rooms, cosying up around the open fire with a drink, dining in their restaurant or hosting an event in one of their function rooms The Old Bull Inn is sure to exceed your expectations!