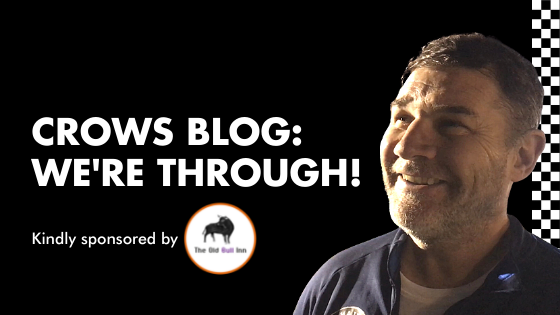 CROWS BLOG: WE'RE THROUGH!
CROWS BLOG:  WE'RE THROUGH!
Hi Guys,
Back with another blog this time reporting on last nights Southern League Challenge Cup Quarter Final victory over Walton Casuals. It wasn't a pretty victory but fair play to the players, we stuck at it and got our victory.
Walton came out all guns blazing and caught us on the hop a bit. As a team, we were giving away possession far too much and we struggled to get a real foothold in the game.
Saying that Walton had the upper hand but they didn't really create too many chances but whatever they did Dimi dealt with well. They did have a lot of set plays but yet again we defended them convincingly!
We seemed to take a while to get into the game but, slowly and surely, we started to get to grips with the match. Issac Galliford started to get on the ball more and more and Matt Bateman was winning his duel up top.
We had a couple of James Brighton's free kicks come into their box and we were getting closer. Another wide free-kick from Brights and this time Matt got on the end of it, giving us a 1-0 lead going into halftime. Possibly a bit harsh on our hosts but we were grateful all the same!
Our half-time team talk was strange, not an aggressive one but an honest one – we were saying that if we were to go on and win the game then we needed to keep the ball better.
In the Second half, we saw an improvement – not much but enough to give us more possession, consequently giving us more opportunities to increase our lead. Don't get me wrong our hosts carried on and they had a few chances themselves. However, after about an hour Matt Bateman bravely put his head where the goalkeeper should have got his hands and headed us into a 2-0 lead and giving us that little bit of breathing room that was desperately needed.
So a win and I suppose that's what it's all about but we are still looking for that 'flow' to our game but at the moment we are 'digging in'  which is just as vital.
I know that there weren't many travelling fans there last night and considering the journey I fully understand but to those who did manage to get there many thanks from the staff and players.
We are back at Garden Walk on Saturday when we take on Leiston in the League. It'd be great to get a decent crowd along to cheer on the boys. We've a few injuries in the camp at the moment and so we'll look at who's fit and well and decide the team from there!
Cheers
Steve C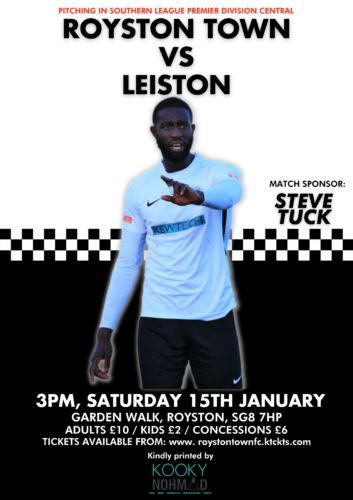 The CROWS BLOG is kindly sponsored by THE OLD BULL INN, a traditional 16th-century inn,  located at 56 High Street, Royston, SG8 9AW and is the perfect place for both rest and rejuvenation. Whether you are staying in one of their comfortable en-suite rooms, cosying up around the open fire with a drink, dining in their restaurant or hosting an event in one of their function rooms The Old Bull Inn is sure to exceed your expectations!