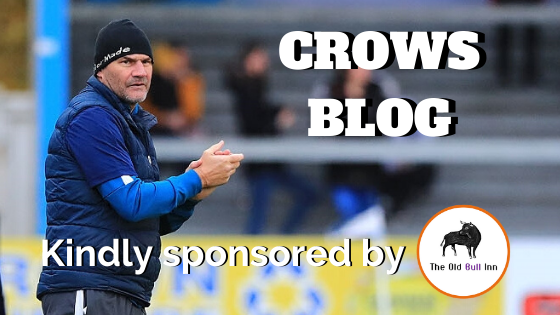 CROWS BLOG: What a response!
CROWS BLOG: What a response!
Hi all,
The mighty Crows are back on course!!
Saturday's win over Rushall Olympic was a fantastic result and I want to say a big well done to all the boys!
We had a bit of a  'downer' last Tuesday against Tamworth but rather than dwell on it we pushed on and responded with a resounding 3-1 win. Although that doesn't quite tell the whole story… I do believe that Rushall Olympic were decent on the day and that the great finishes we scored were the difference between the 2 teams. Obviously with home advantage and a new 3G pitch to play on Rushall had one-up on us but we were resilient in our play and took our chances which were ultimately the deciding factors. A testament to Rushall Olympic though is that they are a very good team and they will not get beat too many times on that surface.
So now we can talk about the 'big game' – Ebbsfleet United of the National League at their place… What a tie!
I can tell you now that all of our boys are right up for it! The scenario is that we are a team that is used to winning. It doesn't matter that it is at 2 levels lower than our opponents. They are used to contesting games and hopeful of gaining a point which to be fair to them they have achieved recently.
I do feel that in most football matches, regardless of the level it is the mindset that is crucial. Go about it and be positive that is our message. We have nothing to lose! As the lower league club, we are expected to lose and I'm sure that the bookies will be putting us as outsiders but bet on us to lose at your peril!
I've been involved in football for many years now and the togetherness of this group is incredible. They are enjoying their time and excelling more times than not. We will be taking a little rest from training for the players to recover but will be back on it on Thursday.
Hopefully everyone reading this will already have made their arrangements for the big game, if not then why not?
Come and support us and see us make history again!
Cheers,
Steve C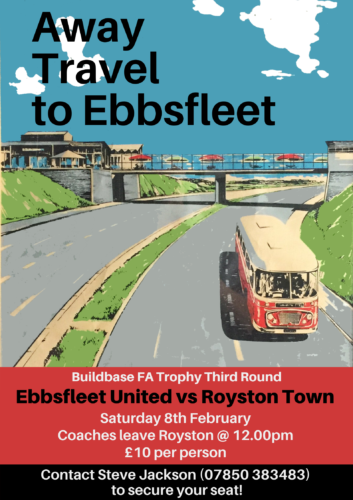 The CROWS BLOG is kindly sponsored by The Old Bull Inn
THE OLD BULL INN, a traditional 16th-century inn,  is located at 56 High Street, Royston, SG8 9AW and is the perfect place for both rest and rejuvenation. Whether you are staying in one of their comfortable en-suite rooms, cosying up around the open fire with a drink, dining in their restaurant or hosting an event in one of their function rooms The Old Bull Inn is sure to exceed your expectations!