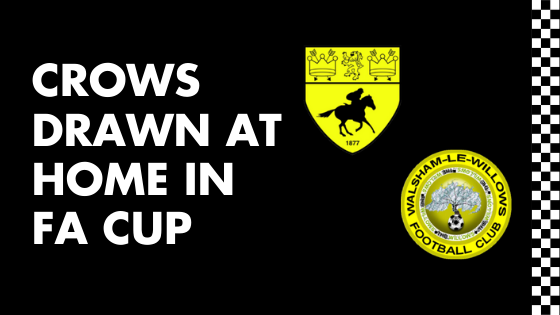 CROWS DRAWN AT HOME IN FA CUP
The Crows were yesterday drawn at HOME to either Newmarket Town or Walsham-le-Willows in the Preliminary Round of the Emirates FA Cup. The game is due to be played at Garden Walk, on Saturday 12th September.
Newmarket Town will play Walsham-le-Willows in the extra preliminary round of the FA Cup. The tie is scheduled to take place at Tristel Global Stadium on Tuesday 1st of September.
Both Newmarket Town and Walsham-le-Willows play in the Thurlow Nunn Premier League.