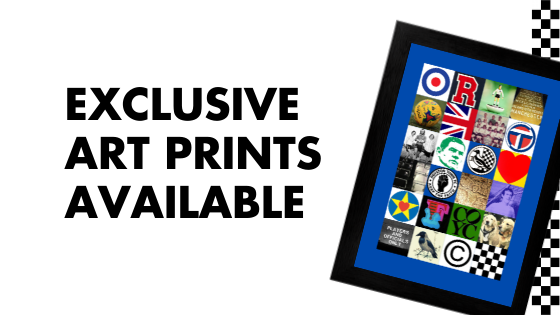 EXCLUSIVE LIMITED EDITION PRINTS AVAILABLE!
EXCLUSIVE LIMITED EDITION PRINTS AVAILABLE!
Whisper it quietly but Christmas is fast approaching and we may just have the perfect gifts for the Crows fan in your family.
Available now exclusively from the club are two limited edition Royston Town themed prints. Both are professionally printed on 235gsm satin paper and are A3 sized. There are only 15 copies of each print available. All prints come unframed so that you can choose the frame that best suits your decor!
The first of the two prints is our 'Pop Art' print heavily influenced by the work of British Pop Artist Sir Peter Blake. Our RTFC piece features some iconic images from around Garden Walk and some famous faces from the Crows past and present, including dogs Rio and Ronnie!
Next up is our Royston Town shirts print. This print features a selection of home shirts that have adorned the backs of Crows players throughout our history from 1875 through to 2021. Unfortunately, limited space meant that only a small selection of shirts could be included so apologies if your favourite isn't included!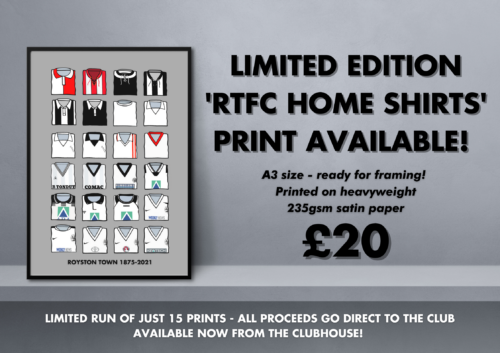 Both prints are available now on matchdays from the Clubhouse. They are priced at £20 each and your purchase will directly benefit the Club as ALL the proceeds go straight back into the Club.