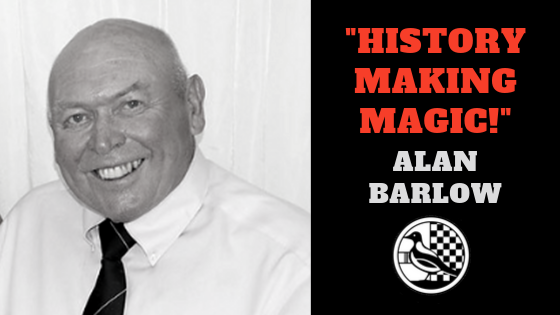 History-making magic! A message from Alan Barlow
History-making magic! A message from Alan Barlow
Saturday's game against Beaconsfield Town was in my 44 years with the club an absolute piece of pure history-making magic. The last time we were in the 3rd Qualifying Round was back in 1998/99 when we lost at home to Boreham Wood  2 – 0. So whatever happens from here on in is new territory for us but it's also a fantastic opportunity to make the First Round proper of this famous and iconic competition.  The game may not have been the best I've ever witnessed but the atmosphere and support we received were brilliant and this was without a doubt  in no small part due to the pure enthusiasm and joy generated by our young  supporters  whose vocal support topped off by their 'invasion' of the pitch at the end of the game was a joy to watch.
In his latest blog post Steve Castle refers to my post-match comment of "make sure you keep it positive" – I made that comment not because I thought Steve would in some way stray into negative territory but because when the team and the whole club  has been  involved in such a fabulously positive experience then we should  ensure we all it shout from the rooftops .
I'd like to take this opportunity to personally thank all of the players and Steve and Chris who delivered such a great result.  I'd also like to thank each and every one of our supporters for helping to make Saturday such a great and memorable occasion for the Club.
I'm now looking forward to the draw at 1.30pm Monday – I don't really mind who we get as long as it's at Garden Walk.
Come on you Crows!
Alan Barlow
President'