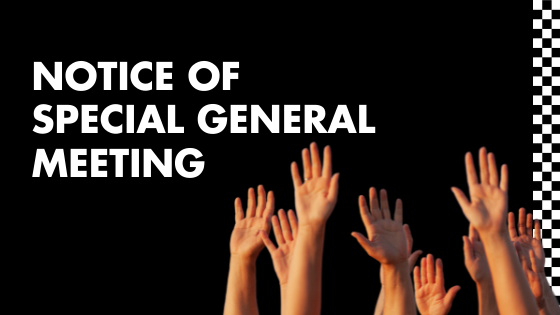 NOTICE OF SPECIAL GENERAL MEETING
NOTICE OF SPECIAL GENERAL MEETING
A SPECIAL GENERAL MEETING will be held on Thursday 17th March 2022  at Royston Town Football Club. The meeting will commence at 8 pm.
This meeting has been called by the Club's Executive Management Board to discuss the principle of changing the Club's legal status from an incorporated organisation to a Company Limited by Guarantee
PLEASE NOTE: THIS MEETING IS FOR MEMBERS ONLY. All Season Ticket holders are automatically members of Royston Town Football Club.
Terry McKinnell 
Secretary
Royston Town Football Club
25th FEBRUARY 2022