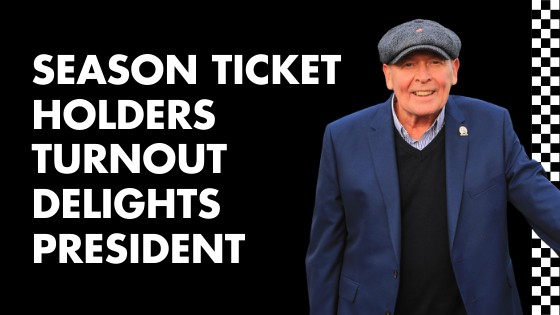 Season Ticket Holders Turnout Delights President
In all the years that I've been involved with Royston Town Football Club I've experienced the many highs and lows of our journey through non-league football and yesterday morning I got another one of those 'good feeling moments' again. This time that feeling came from a very unexpected quarter as over fifty of our season ticket holders turned out at Garden Walk to collect their new season ticket cards.
It wasn't just the numbers turning up which surprised me it was the expressions of excitement and unbridled joy at the prospect of seeing the Crows begin the new season. It was heartening to hear comments such as
"I can't wait!",
"I'm really looking forward to it",
"I've missed coming down here so much. It will be great to be back again",
"I haven't been able to do very much during the lockdown and coming down here will make a world of difference to my life"
and many, many more comments in a similar vein.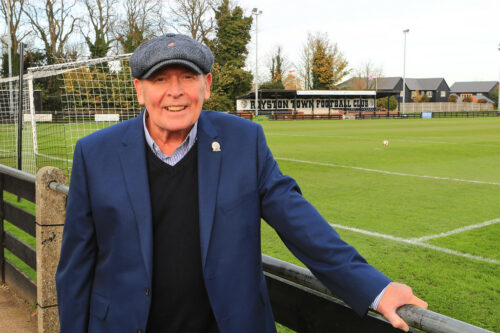 What was also delightful to hear were the comments of those who were buying their first season ticket to watch the Crows.
"I started coming down here last year before the second lockdown kicked-in and not only did I really enjoy the football but the atmosphere was so welcoming. In a very short space of time I've made a load of new friends",
"I only moved into the town quite recently and I always try to support local teams. This is such a great set-up – you can keep your Premier League stuff, this is where you'll see real football! "
It really was heart-warming stuff and it's a real tribute to all of those people working tirelessly behind the scenes to deliver something special. This is something that I've always felt about grassroots football in general and Royston Town FC in particular. The morning was capped off by a number of supporters who, in spite of getting their card at no cost, gave small donations in recognition of what the Club had done.
Need I say more except… COME ON YOU CROWS!
Alan Barlow
President