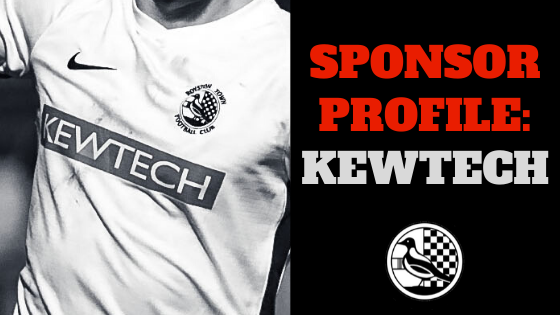 Sponsor Profile: KEWTECH
SPONSOR PROFILE: KEWTECH
Kewtech (or Kewtech Corporation Limited if you want the long version) have been shirt sponsors for the Crows since the 2016/17 season. They have also been following and supporting the club prior to that and have taken several matchday sponsorships in the past.
Phil Smith, Managing Director of Kewtech is a huge football fan and is as happy watching Royston Town play as he is at Wembley watching England, as long as it is football. Phil says; "We like the way that Royston Town is very much a community Football Club and they treat their sponsors very well and we feel like one of the family."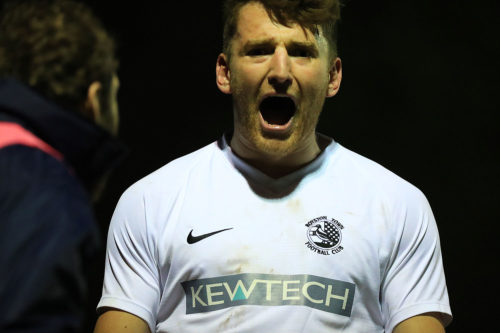 Kewtech manufacture innovative, accurate and reliable test equipment that enables UK electrical contractors to undertake their testing obligations quickly and efficiently. Their products include market-leading PAT testers and multifunction testers. A product with the 'Kewtech' brand has been specifically designed for the UK market by a team with many years of industry experience and they pride themselves on developing and manufacturing products that have real benefit to the UK electrical industry.

Kewtech products are available to buy through all major wholesalers and many local independents. Their customers are supported by a nationwide sales force and customer service teams in Chesham and Lincoln.

Privately owned and managed, Kewtech employs a team of more than twenty UK staff designing, developing, testing, marketing, selling, repairing and supporting Kewtech products throughout the UK, based in offices in Chesham, Doncaster and Lincoln. They offer a 2-year warranty on all their electrical test equipment and operate a full Quality Management System in accordance with the requirements of ISO 9001. All their products comply in full with current UK safety legislation and they are also affiliate members of the EDA.

If you have any questions about any Kewtech products, either talk to your local electrical wholesaler or call 01494 792 212 to speak to a member of the Kewtech team. You can find out more about Kewtech at kewtechcorp.com
Everyone at Garden Walk is very grateful for the continued support of Kewtech. If you're interested in sponsoring or supporting the Crows then take a look at our Commercial Brochure or drop us a line at marketing@roystontownfc.co.uk