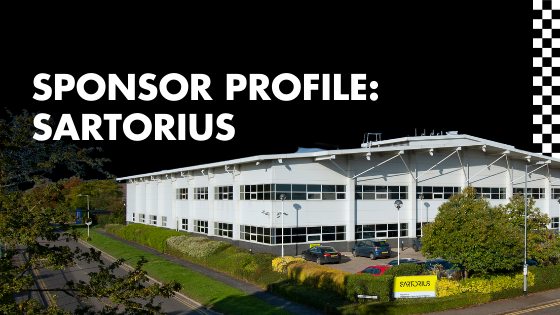 SPONSOR PROFILE: SARTORIUS
Sponsor Profile: Sartorius
Life science group Sartorius has been sponsoring Royston Town FC with pitch-side advertising since 2017. For Sarah Tilby, Head of HR UK and Ireland at Sartorius and initiator of the partnership, it was clear that the company would stand by the club even – or especially – in times when football matches would be played in front of empty stands at best:
"The CROWS are an integral part of the Royston community and we're glad to be at their side – especially when times get tough. As a responsible company, we like to give back to the communities in which we operate."
Just as the CROWS are the sporting highlight of the town, Sartorius sought to be a role model as a good neighbour and employer in the town, making a positive impact on people's lives, she adds.
"We've been missing out on a lot this season with all the restrictions due to Covid-19: community feeling, sportive competition, celebrations. But at Sartorius, together with our customers, we're working hard to help end the pandemic."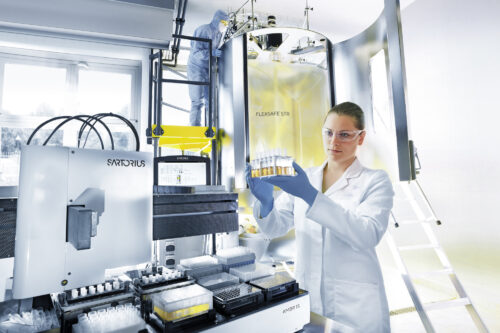 Sartorius is part of the solution
As a leading partner of life science research and the biopharmaceutical industry, Sartorius supplies vaccine developers and manufacturers worldwide with innovative technologies that help them make their work faster and more efficient. "Our products help to explore new possibilities in drug research, development and production. For example, for coronavirus vaccines or Covid-19 medication," Sarah Tilby explains.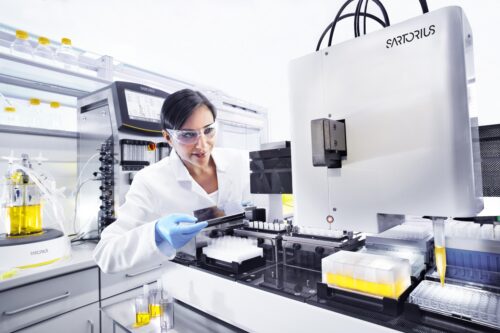 In Royston, the company has a long history: In 1987, The Automation Partnership was founded and successfully grew its business in the biotech industry. In 2013, Sartorius acquired the 160-strong company with the acquisition of Essen BioScience following in 2017. Today, the Royston team specialises in the design and manufacture of automated cell culture and fermentation systems for the biopharma, regenerative medicine, and industrial biotechnology sectors.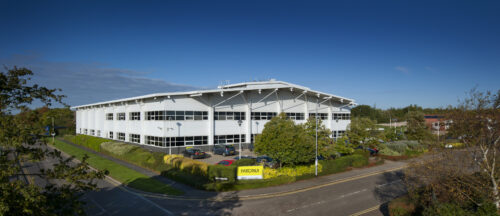 "Make a contribution and grow with us"
"For the past years, Sartorius has been annually growing by double digits. In 2020, the company earned sales revenue of some 2.34 billion euros and employed nearly 11,000 people at more than 60 manufacturing and sales sites around the globe," Sarah Tilby says. "And we're continuing on this journey." Currently, there are more than 20 job vacancies at the Royston site, from R&D and operations to recruitment and finance. "If you want to make a contribution in this vibrant environment and grow with us – join our team!"

Sartorius
York Way,
Royston SG8 5WY
Follow Sartorius on LinkedIn (https://www.linkedin.com/company/sartorius/)