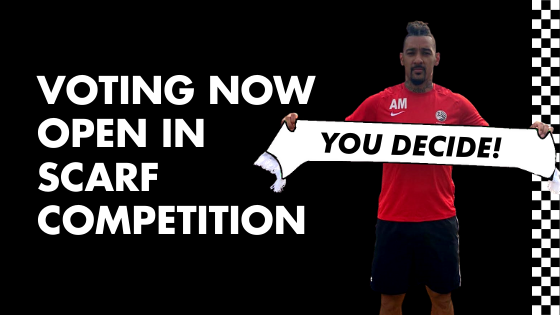 VOTE NOW FOR YOUR FAVOURITE SCARF DESIGN!
Our esteemed panel of judges (aka selected Board members) have now cast their eyes over the 17 entries we received in our 'Design a New Scarf' competition and have selected their final three choices. We had some fantastically creative entries and everyone was impressed with all of the designs.
Chairman Steve Jackson said "It was a really tough choice to pick out just 3 scarf designs from all of those received. There were a number of really striking and professional designs and I know that the whole judging panel found it hard to pick out their three favourite designs. The next stage is for the fans to make their choice and I look forward to seeing which one they choose."
The three scarf designs with the highest number of votes from the judging panel are now put to you, the fans, to vote on. The three designs can be seen below: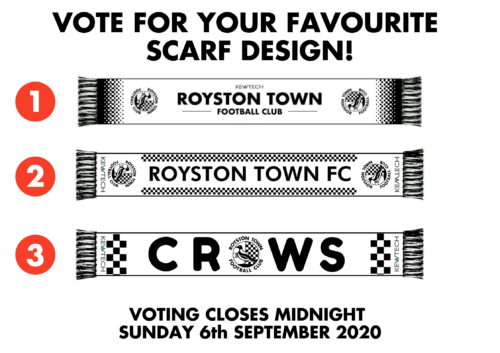 The creator of the winning design will not only see their creation come to life but will also win a 'SUPPORTERS PACK' consisting of a beanie hat, cap, pin badge, mug and of course a scarf featuring their very own design!
You can cast your vote in the widget below or you can vote here