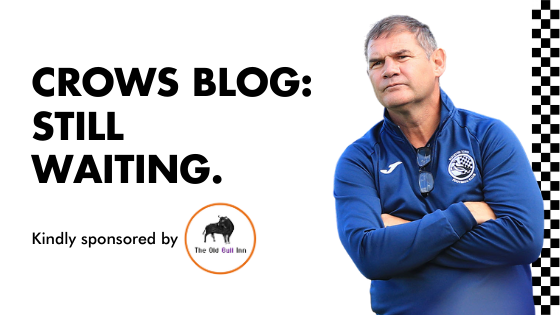 CROWS BLOG: Still Waiting
CROWS BLOG: Still Waiting
Hello all,
The lads did better yesterday but not for the duration of 90 minutes. We played very well for 45 mins but seemed to struggle in the second half! Being 2 goals up, maybe we thought the game had been won but fair play to our opponents, they went for it and got their just rewards by eventually getting themselves level resulting in the lottery that is penalties.
On this occasion, we went through but we can't let teams back in after having a sure lead. The start we've made this season is proving very frustrating for all of us. It seems that we take one stride forward but then quickly shoot ourselves in the foot and give opponents the opportunity to punish us.
As I said in my last blog post, it's a case of us 'digging in', keep believing and working hard. To keep going and in these very trying times for all of us, we need to make sure that our performance levels are up to the standard that we all know these players can reach.  I'm certainly not trying to make excuses for the boys but because everything isn't 'normal' I do wonder sometimes if the upheaval of all that is going on has been an unsettling atmosphere around the place. Yes, we can argue that all the other teams have had to cope and that is true but we don't seem quite right.
On a different note, I'd like to take the opportunity to introduce and welcome our new signing Duncan Culley to the club. He's a lad that has previously played with Spyros, Scott and Ed at Hayes & Yeading. Duncan is a strong lad who will bring a big physical presence to our attack and hopefully plenty of goals to add as well! Good luck mate!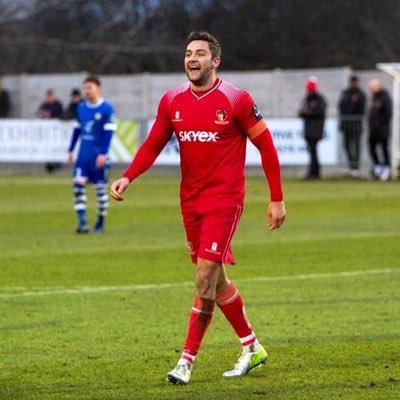 Keep the faith everyone, please!  A good squad of players don't become bad overnight. We all know what they are capable of, just retaining the belief is the important thing for me.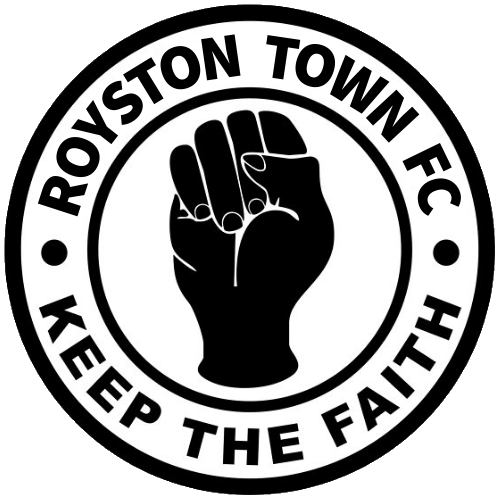 Cheers
Steve C
The CROWS BLOG is kindly sponsored by THE OLD BULL INN, a traditional 16th-century inn,  located at 56 High Street, Royston, SG8 9AW and is the perfect place for both rest and rejuvenation. Whether you are staying in one of their comfortable en-suite rooms, cosying up around the open fire with a drink, dining in their restaurant or hosting an event in one of their function rooms The Old Bull Inn is sure to exceed your expectations!