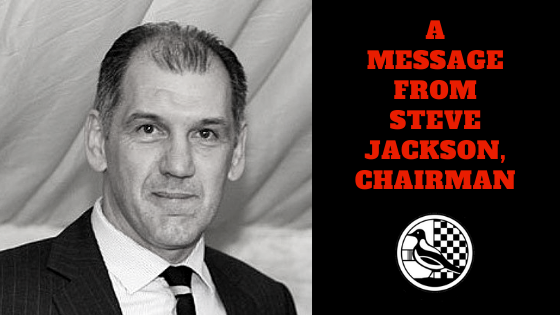 A Message from Steve Jackson, Chairman
All good things must come to an end…or is this just the beginning?
Wow, what a day!
We all know what a special competition the FA Cup is, financially it gives all clubs a great opportunity to put a few quid in the coffers but more importantly if gives you that chance of landing the plum tie against league opposition and a place in FA Cup history.
In recent years we have never been close to achieving that, but this season was different. Three wins saw us get to the 4th qualifying round for the first time in the club's history and after landing a home tie we hoped for a bumper crowd to cheer the lads on but never in our wildest dreams did we expect to break the club's attendance record. The support from the town was incredible and to see so many people including hundreds of kids, many of whom wear the Royston Town shirt at weekends, was truly magical.
Love it or hate it, football has the ability to bring a community together and that was clearly evident on Saturday. The unexpected bumper crowd of 1,152 pushed our resources to the limit but in true Royston spirit, nobody moaned they just enjoyed the occasion. I even had one very kind lady hand me a £10 note as she wanted to make a donation to the club, gestures like that really touch my heart and remind me why I and many others do what we do. This club is YOUR club, let's continue to support it and enjoy what it brings to our town.
As one door closes another one opens and next up is the FA Trophy away at Brightlingsea Regent, I am sure Steve, Chris and the boys will put Saturday's disappointing result behind them and do all they can to ensure that there are many more good days to come.
Up The Crows!
Steve Jackson