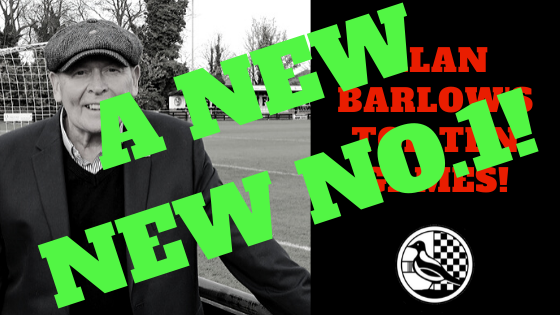 Alan Barlow's TOP TEN – A NEW NEW NUMBER 1!!!
After the victory over Boreham Wood in the last round of the FA Trophy, I made that my new number one game in my top ten games.  After today's game, there is no doubt that the 3 – 0 victory against Chester has to take its place and is my new new number one.  I heard the post-match interview with the Chester manager saying that this game was our  Cup Final – but I'm sorry to disagree with such a well-respected character in the Non-League game but he got that wrong -we'd already played in two previous Cup Finals against Wealdstone and Boreham Wood so this game was just another little adventure for our lads to prove once again that higher league status means absolutely nothing when you come to Royston Town. In fact, given our second-half performance, it would be hard for a total outsider to have guessed who was the team that played in a higher league.
I'm so proud of the teams performance, particularly in the second half, when we played some scintillating football and created three great goals built on the platform of towering performances in defence mixed with tenacity and high levels of skill in midfield and upfront – therefore, it makes it impossible for me to pick out any Royston player as the 'star' in today's game!!
Guys, you know just how much the history and personality of this club mean to me and today you have all helped write another chapter.
I'd like to personally thank Steve, Chris and all their support team for preparing the team so well for today's game and to thank all of our supporters who very nearly gave us another record attendance in the space of a few weeks.
I look forward to writing another 'NEW NUMBER 1' after our game in the last 16!
COYC
Alan Barlow
President
Foot Note – To all those Chester supporters who made the 350-mile round trip today you are a credit to your Club and I wish you all the best and success for the rest of the season.  The spirit of Non-League Football burns very brightly!