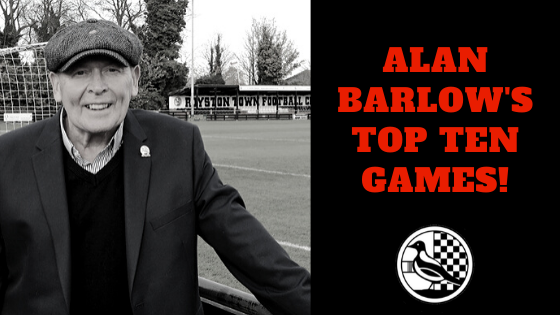 Alan Barlow's TOP TEN games!
Shortly after our 3-2 victory away to Wealdstone in the last round of the FA Trophy I said to Steve Jackson, Club Chairman, that the performance and occasion definitely ranked within my Top Ten Royston Town games. Seizing on this comment, Steve then pressed me for the other 9! Deciding that it deserved a bit more thought and consideration I promised I'd get back to him with a 'definitive' Top Ten – and here they are in some sort of order,  although I keep changing my mind!
My choices are not only based on performance levels but also on what these games represented to the club at that moment in its history. I'm sure others have their own favourites and particular memories.
Tipton Town – FA Vase  – Garden Walk –   February 2010
Extra-Time winner for a place in the last 16!
We'd never got passed this round before and the FA Vase was something of the 'Holy Grail' in those days. Tipton were a very strong team so it was no surprise that we found it difficult to create chances.  We did go 1-0 up but they quickly equalised and the game went into extra time.  With just a minute left Will Turl got on the end of a great cross and headed in the winner.  It was a great day to be a Royston supporter.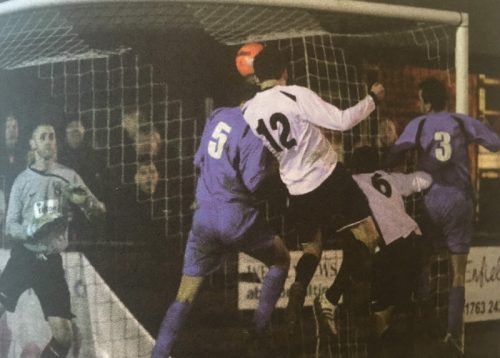 Tring – Herts Charity Shield Semi-Final –  Garden Walk – 2009
Luke Robbins amazing winner 5-4 2009
At the time Tring were one of the top clubs around and they absolutely battered us and deep into the second half we looked well beaten.  But somehow we managed to turn it around and in the dying minutes scored an amazing winner.  Luke Robbins picked the ball up on the halfway line went past three defenders before smashing the ball home for the winner.  What a night for celebrations that was.
Stony Stratford Town  – South Midlands League – Garden Walk 2008
Beating the league leaders 2 – 0 in the 'Battle of Garden Walk' 
Stony Stratford came to Garden Walk as league leaders by one point from the Crows and decided that the best way to maintain their lead was to kick us off the pitch!  As the game progressed it become more and more physical and hostile.  But we won it 2 -0 with the game ending in a 22 player brawl! We showed them that we wouldn't be intimidated and we went on to win the league.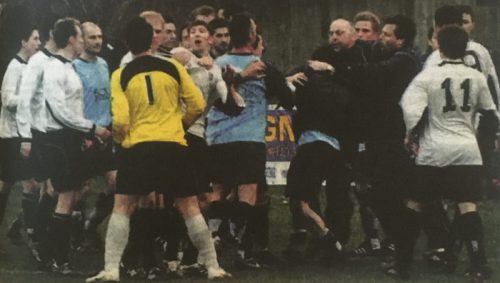 Wealdstone  – FA Trophy 3rd Qualifying Round – November 2019
3- 2 victory
It's all been said already really – a brilliant team performance!
Hadley – South Midlands League – Garden Walk – March 2012
A 3 -1 victory after goalkeeper Will Norris was sent off 
With the league title beckoning this was a must-win game for the Crows and so our young goalkeeper Will Norris (now of Ipswich Town) getting sent off didn't improve our chances. However,  a heroic performance by Ross Collins as stand-in goalkeeper gave us the platform to go on and win the game and maintain our title hopes.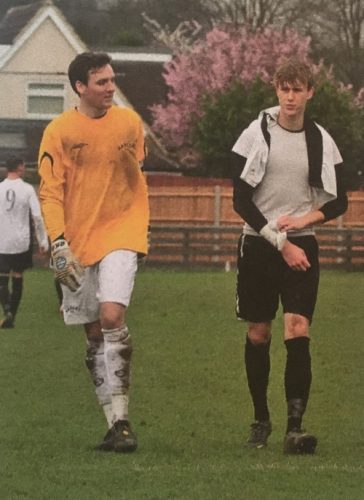 Hampton & Richmond – FA Trophy 3rd Qualifying Round –  November 2016
0 – 0
A nil-nil result never sounds very exciting but this game really put us to the test against higher-level opposition on their own patch.  We came through it brilliantly with a great defensive performance inspired by several world-class saves from Joe Welch. This gave us the opportunity to go on and win the replay at Garden Walk
Welwyn Garden City – Herts Charity Cup Final – 1996/97
Won 2 – 1  with a Paddy Butcher late winner
Paddy Butcher was one the Club's all-time great goalscorers and as player-manager, he set the example with a great strike in the dying minutes of the game to ensure that the Crows would be lifting the trophy. And bring a bit of cheer to Crow supporters at a time when it was really needed.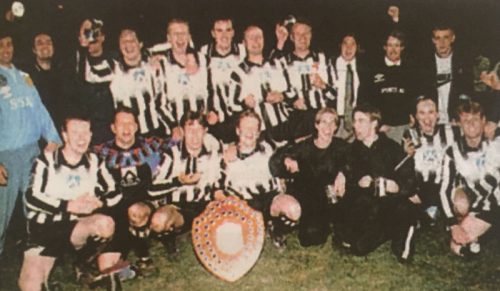 Beaconsfield Town – FA Cup 3rd Qualifying Round – Garden Walk  – October 2019
2-1 victory and a youthful pitch 'invasion'
Whilst the result was just what we wanted it was the reaction from our supporters, particularly the youngsters, which will always stick in my mind and I believe laid the foundation for the record attendance against Maldon & Tiptree in the next round.   A very special day.
Stevenage Borough – Isthmian League – Garden Walk – 1990
Lost 3- 2 in the last minute…
This game was in the days when Stevenage was in the ascendency in non-league football and they were the team you wanted to beat and we very nearly got a result.  Real end to end stuff but we just got pipped in the dying minutes but a great game nonetheless.
Aldershot Town – Garden Walk – 1992/93 
Lost 1-0
In a very similar vein to the Stevenage situation above, Aldershot were the team that everyone wanted to beat as they made their way back into the Football League.  Until the Maldon & Tiptree FA Cup game this year, this game provided Royston Town with it's record attendance.  Literally hundreds of their supporters followed their team to Royston  in what turned out to be a truly memorable game.  Another great day at Garden Walk.
Who knows, maybe Saturday's upcoming FA Trophy First Round 'proper' game against Boreham Wood will dislodge one of these…
Up The Crows!
Alan Barlow, President