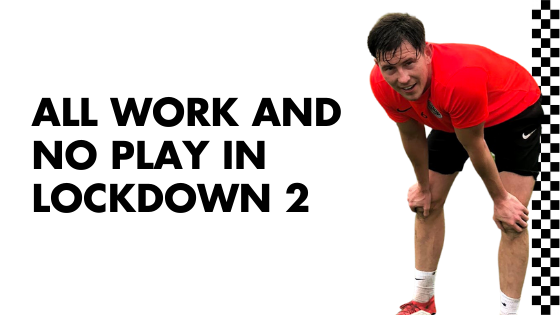 All Work and No Play in Lockdown 2
Lockdown 2 hasn't come at a great time for the club (or anyone for that matter) as we were just hitting some form and had put together a run of wins. However, with regards to managing the player's bodies and injuries it came at a great time as we had a few that we were managing through games – never an ideal situation.
Since the start of the season, we've unfortunately picked up more injuries than we would have liked. We have had a mixture of impact, head, and muscular related injuries. The impact injuries, we can't do much about as these are part and parcel of playing a contact sport. But, the muscular injuries disappoint us, and we are actively looking at ways to reduce these. Fortunately, the squad has not been too affected and we have been able to return the players back to game time quickly but still too many injuries than we would like.
We believe this is down to the effect that COVID-19 had on ending the 19/20 season early and the players having such a long time out. Add to this games being played pretty much every Tuesday and Saturday since the 2020/21 season began and we can start to see how the volume and intensity are above some of the players load tolerance. This has inevitably resulted in an increase in muscle-related injuries compared to the same timeframe last season.
If we look at the injury data from the Premier League, their rate of injury is already up by 16%, the majority of these are soft tissue injuries with around 44% being muscular strains. This data shows that even at the very top level of our sport, with all of the day to day player monitoring that they have, their injury rates have also increased.
As a medical and sport science department, we are using this enforced short break in the season as an opportunity to build up the players fitness levels and to increase their robustness. The players have all been set individual fitness plans to work on over this period. All their activity is logged via an app and their load is monitored via the PlayerMaker system. The players also feed their information to Scott on a weekly basis and a spreadsheet is maintained with all their key data.
In addition to the fitness work, the players have all been given exercises to improve their strength, balance, and stability which we hope will also have a positive impact on their load tolerance. Over the next few weeks, their programs will become more game-specific to ensure that once we get the green light to play again, the players will come back in good physical and mental shape.
The players that have injuries or needed more detailed programming have been given personalised specific rehabilitation work. At this moment, we don't have any major injuries, nor anything long term so when we resume we should have a fully fit squad again.
Some of the players are also meeting Scott regularly for one to one fitness sessions and visiting Arron in clinic to help clear up any niggles that they may have.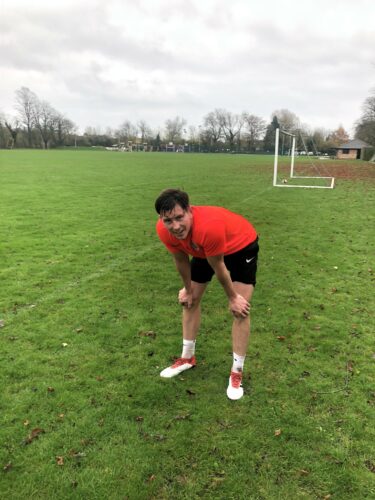 Hopefully, this gives you all a little insight into the hard work that the players are putting in to give us the best opportunity of picking up where we left off.
We look forward to, hopefully, seeing you all at Garden Walk in the coming weeks.
Cheers, and stay safe!
Arron and Scott.