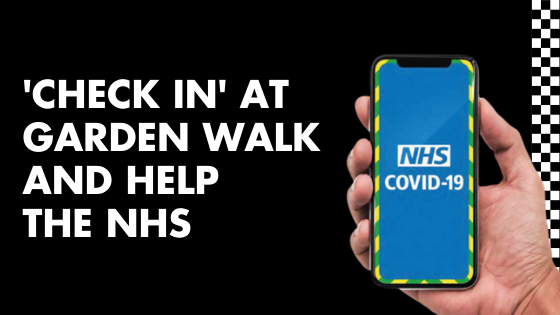 'CHECK IN' WITH NHS COVID-19 APP
As of THURSDAY 24TH SEPTEMBER we will be implementing and encouraging the use of the NHS COVID-19 app at Garden Walk. The NHS COVID-19 app has a feature that allows users to quickly and easily 'Check In' to venues by scanning that venue's unique QR code. This information stays on the user's phone. Any visitors to Garden Walk who choose to 'Check In' using the official NHS QR code will no longer need to provide us with their contact details. If there is an outbreak associated with our venue then a message will be sent to the relevant app users with the necessary public health advice.
All staff, players visitors and supporters will be encouraged to 'Check In' at Garden Walk using the NHS COVID-19 app in conjunction with our unique QR code which will be prominently displayed around the ground. Use of the NHS COVID-19 app will help the NHS identify and notify people who may have been exposed to the virus. It's also hoped that use of this app will help us to avoid the reintroduction of lockdown measures and support the country to return to, and maintain, a more normal way of life.
To download the NHS Test and Trace app click on your relevant app store below
Need help downloading the app?
For further information on the NHS Test and Trace app please visit: https://www.gov.uk/guidance/maintaining-records-of-staff-customers-and-visitors-to-support-nhs-test-and-trace