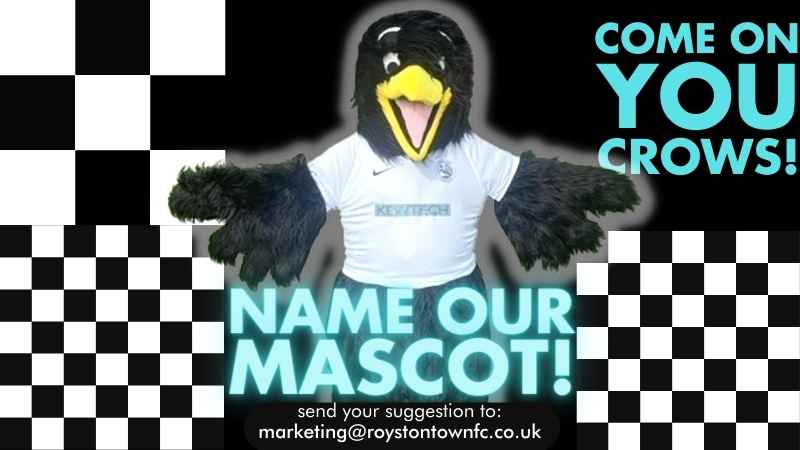 COMPETITION: NAME OUR MASCOT!
COMPETITION: NAME OUR MASCOT!
We need your help in naming the new Royston Town FC mascot!
This super friendly crow has taken roost at Garden Walk and will soon be entertaining visitors to the Club and making appearances at some of our community events but it needs a name…and we thought who better to ask but than the Crows faithful supporters!
So, we are holding a contest for you to name the new Royston Town mascot.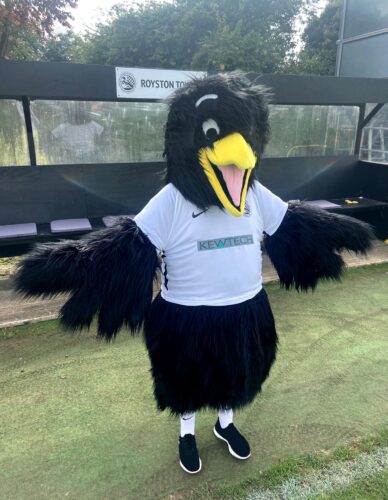 Here's how the competition works:
Simply think of a suitable name for our brand new Crow mascot. We don't know if it's male or female so you have free rein to think of any name!
Once you have decided on a suitable name send it to:
We will pick our top three names and hold a fan vote shortly after to decide which moniker will be adopted by the currently nameless Crow mascot!
The person who submits the winning name will win a 'SUPPORTERS PACK' consisting of various Royston Town goodies including a hat, scarf, pin badge and mug and maybe a few other bits and pieces!
We will be accepting your name suggestions until Sunday 31st October 2021 and the fan vote will take place shortly after.
Who knows we might even see it win the Mascot Grand National that's held at Huntingdon Racecourse…
Good luck and get those thinking caps on!