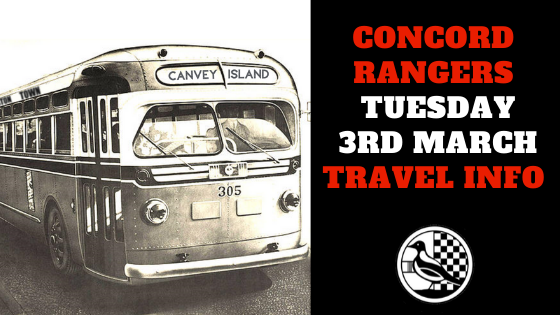 Concord Rangers – Tues 3rd March – Travel Info
Concord Rangers – Tues 3rd March – Travel Info
Following the disappointment of Saturday's postponed game we can now confirm that we will be running coaches to Tuesday's game at Concord Rangers. We are currently unsure how many will be available to us and are awaiting confirmation from the Coach company.
If you travelled via coach on Saturday and would like to add your name to the list for Tuesday, can you please contact Steve Jackson on 07850 383483 to reserve your seat. Coaches will be leaving Royston at 5.15pm sharp.
Travel to Tuesday's game will be free of charge for anybody that paid for coach tickets on Saturday.
Seats must be reserved by 9pm Monday 2nd March at the latest.
Anybody that booked through RTY please email secretary@roystontownyouthfc.com
Any supporter that didn't travel by coach Saturday but would like to go on Tuesday will be added to the waiting list and will have to pay for their ticket if they are allocated a seat.