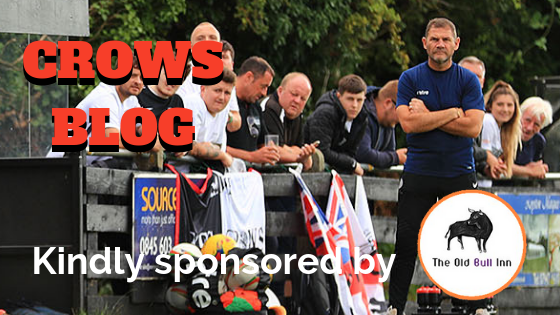 CROWS BLOG: A draw is a draw!
The CROWS BLOG is kindly sponsored by The Old Bull Inn
CROWS BLOG: A draw is a draw!
Hi there.
We may have caused a few eyebrows to raise today by going back to the winning formation that we put out against Wealdstone.  It may have been a bit harsh on the lads who performed on Tuesday to get us the 3 points against Stratford but I felt that the FA Trophy win against the current league leaders in the National League South was such an epic display that the original group deserved to keep going.
We now have pretty much a full squad to choose from and selection is a real issue! As you all know, we have a very competitive squad at the club, most if not all of them are considered 'first-teamers'". So, when we've just pulled off 2 back to back wins, a 'good problem' occurs!
Saturday's match was one where, in my opinion, we should have won it but equally could possibly have lost all 3 points if it wasn't for some superb skill by Claudio Ofosu.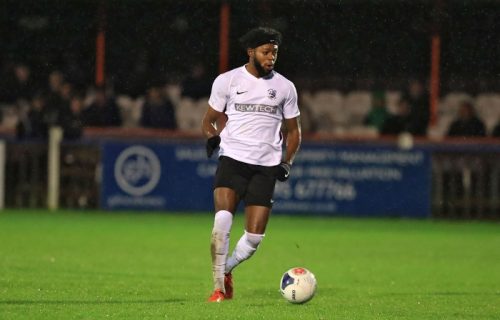 I do feel that we could have played better but at the same time, we created several half chances that we really should have at least been put on target and then we concede from a set play which is always frustrating. Still, to get a draw away from home keeps the points tally being added to. Other than Tamworth there aren't really many teams excelling, so as long as we can 'hang in there' and hope they all beat each other we can be sitting nicely at Xmas and then hopefully, progress into the middle part of the season on the up.
We now have a couple of home league games coming up – Tuesday night we face Leiston followed by Peterborough Sports next Saturday. 3 points on Tuesday and hopefully another 3 at home on Saturday then that would really set us up. Let's hope that we can make it happen!
Cheers
Steve C
THE OLD BULL INN, a traditional 16th-century inn,  is located at 56 High Street, Royston, SG8 9AW and is the perfect place for both rest and rejuvenation. Whether you are staying in one of their comfortable en-suite rooms, cosying up around the open fire with a drink, dining in their restaurant or hosting an event in one of their function rooms The Old Bull Inn is sure to exceed your expectations!