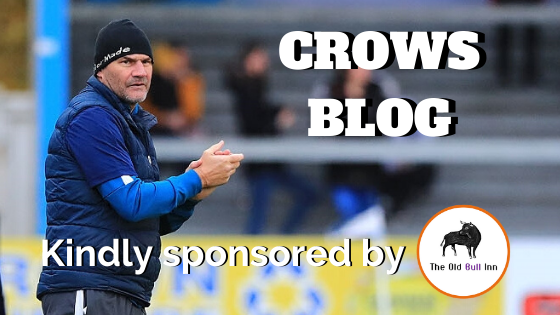 CROWS BLOG: A good bad day!
CROWS BLOG: A good bad day!
Hi all,
Let me explain the title of this blog entry. Ultimately, it was a great day! One in which we got the result that we needed and wanted but, the manner in which we did it left a bit to be desired. I'm just being honest.
Both Chris and I appreciate that we can't hit the heights every week. That, and with a group of players unavailable to us this weekend. But as we keep saying, it's the quality of the squad that should see us through. We just didn't get going on Saturday, slightly concerning but I think we can solve it with a general rule – 'Cavey'. The boys know what I'm going on about and I'll explain in due time but for now, boys when things aren't going our way 'Cavey'. A bit of a joke but there's a meaning behind it!
On to Tuesday night and another massive match at Garden Walk against the preseason favourites in Stourbridge. It will be a great test for us and for all of our boys to get back on it as quickly as possible.
No mention of the 'other game' yet – let's win Tuesday and then we can plan for it!
Cheers
Steve C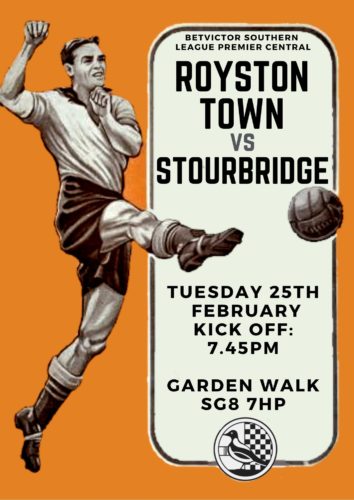 The CROWS BLOG is kindly sponsored by The Old Bull Inn
THE OLD BULL INN
, a traditional 16th-century inn,  is located at 56 High Street, Royston, SG8 9AW and is the perfect place for both rest and rejuvenation. Whether you are staying in one of their comfortable en-suite rooms, cosying up around the open fire with a drink, dining in their restaurant or hosting an event in one of their function rooms 
The Old Bull Inn
 is sure to exceed your expectations!