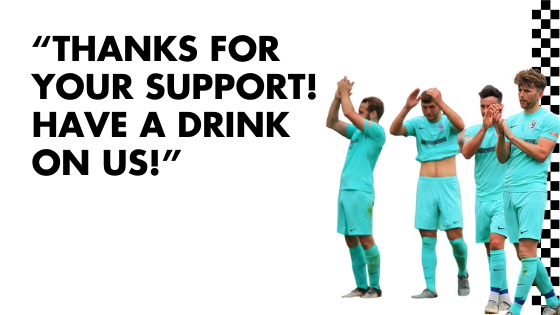 CROWS TELL FAITHFUL "THANKS FOR YOUR SUPPORT – HAVE A DRINK ON US!"
CROWS TELL FAITHFUL "THANKS FOR YOUR SUPPORT – HAVE A DRINK ON US!"
In recognition of the support shown by the Crows faithful fans to the team prior to, during and post the pandemic the players of Royston Town will be offering HOME fans attending the upcoming league game against Stourbridge FC on Saturday a FREE Drink from the Clubhouse Bar!
Speaking about their offer Club Captain Daniel Brathwaite said
"The boys in the first team squad wanted to show our appreciation for the support that the Crows fans have shown us and the Club. Their support has never wavered whether it be pre-pandemic, all the way through it and now as we've started to come out the other side. Despite us not getting off to the best of starts this season their support has continued and thanks, in part, to their support we have started to turn things around. The support of fans can easily be overlooked but it means a lot to us as a squad that everyone has got behind the team especially since the disappointing loss in the FA Cup."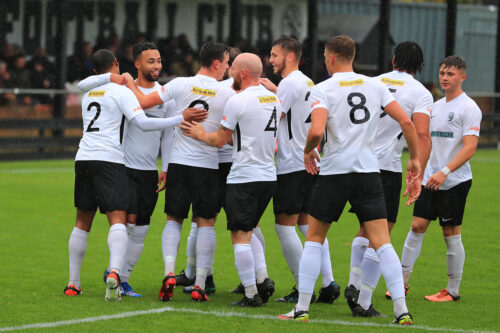 First team skipper Adam Murray added
"We know how much our fans loved our previous record-breaking run in the FA Cup – we did too! – and we recognise that this doesn't make up for missing out this year but we wanted to show our fans that we really have appreciated their support throughout the uncertainty that the pandemic has brought and also for their continued support this season."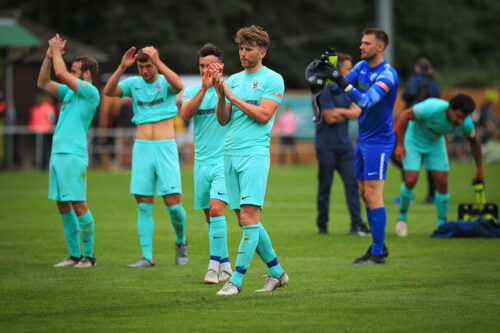 Fans will be able to collect a voucher from the turnstiles upon entry into the ground and can redeem these in the Clubhouse bar before kick-off. Fans will be able to have either draught beers, house Spirits, Bottled Drinks or a Soft Drink whilst enjoying what is sure to be another exciting game of football at Garden Walk.
Please note, this offer is only open to HOME supporters. It is limited to one drink per voucher per person and is subject to availability. Season Ticket holders will receive a voucher upon presentation of their Season Ticket card. Other home supporters will be required to provide proof of address to obtain a voucher. Royston Town Youth players must show their Player Cards to receive a voucher.