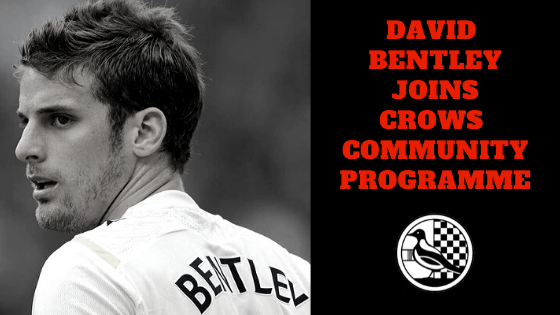 David Bentley joins Crows Community Programme
As our Community Programme continues to expand we are delighted to announce that former Premier League and England International, David Bentley has agreed to join our ranks and support our Community Programme on various projects.
David rose to fame playing for Arsenal and Blackburn Rovers and soon attracted the interest of Tottenham Hotspur who signed him in 2008 for a fee of £15 million. He played 42 times for Spurs and made over 200senior appearances. He also earned 7  England caps before retiring from football in 2013 at the age of 29.
Since then David has channelled his energies into building a very successful business portfolio and although he has a busy schedule, he would like to share his knowledge and experiences and feels that our programme is a great place do so.
We are truly honoured and excited to get the opportunity of working with David and we're sure that he will prove to be an inspiration to us all.