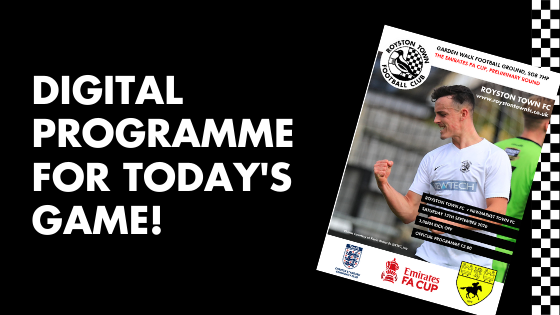 DIGITAL PROGRAMME FOR TODAY'S GAME
In light of the current situation, we are publishing today's matchday programme in digital format only. We recognise that purchasing a physical copy of the programme is an integral part of many peoples matchday experience and routine and we understand that it will be quite a change for many supporters who have been purchasing our printed programmes for many years. However, the club felt that in order to help mitigate current risks it was necessary to trial electronic delivery.
Today's programme is available now and is FREE OF CHARGE.
You can either view the programme online or by using the Issuu app on your mobile device. The Issuu app is available FREE in the apple , Google Play and Android app store.
Our published programmes are in a low-resolution format to minimise the file size for online viewing. A higher resolution version of the programme is available on request. The club is very keen to hear your feedback – good and bad – on this trial so please feel free to send any comments to marketing@roystontownfc.co.uk
If you wish to download today's programme please click here.