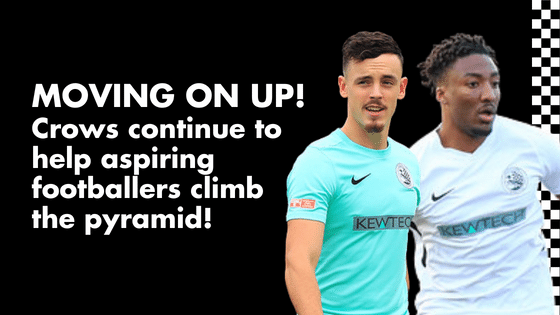 MOVING ON UP! Crows continue to help aspiring footballers climb the pyramid
MOVING ON UP! Crows continue to  help aspiring footballers climb the pyramid
At the end of the 2019/20 season that was cruelly expunged from the record books due to Covid, a number of our successful playing squad that year moved up the footballing ladder. Players including Joe Newton, Claudio Ofosu, Gus Scott-Morriss and Josh Castiglione and others all moved up the pyramid to higher-level clubs. It was at the time and still is, a proud moment for the Club that players who have pulled on the white shirt have been able to improve, develop and work their way closer to their footballing goals.
Two of last season's League Cup winning squad have left the Crows this summer to move up the footballing pyramid – Brandon Adams (Cheshunt, National League North/South) and Devonte Aransibia (Chelmsford City, National League South). A number of other squad members have also received interest from higher-level clubs but have decided that Garden Walk is the best place for them at this time.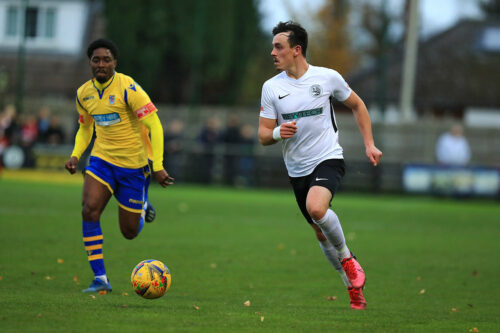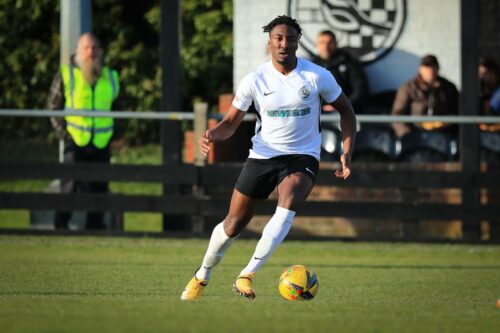 This continued interest from Clubs further up the pyramid further demonstrates that Royston Town Football Club, under the current management team of Steve Castle and Chris Watters, has deservedly built a reputation as the place to be for any aspiring footballer looking to further their career in the game.
'A BONIS AD MELIORA', meaning FROM GOOD TO BETTER, appears at the foot of the Royston town crest – this motto could just as easily be applied to the philosophy of improvement and betterment that has been in place at Garden Walk over recent years. Over those years, Garden Walk has become a regular destination for scouts from Professional and National League clubs on a matchday.
"As a manager, it's never easy seeing your players move on but all of those that have moved on to pastures new go with the very best wishes of everyone at the Club and we sincerely hope that they go on and achieve great things in the game!"  commented Steve Castle.
"As a management team, our aim is always to do what's best for Royston Town in the first place. We will always look to bring in players that have the potential to play at higher levels. This benefits both the status of the club and the players involved. We as a club hold aspirations of competing at Step 2, and we're very confident in what we do as a management team, so if we all do well, then we all benefit."
"Our approach and its results, are clearly sending out a strong message that this is a club that generates success and is one that is able to develop and improve players who are looking to forge a career in the game."