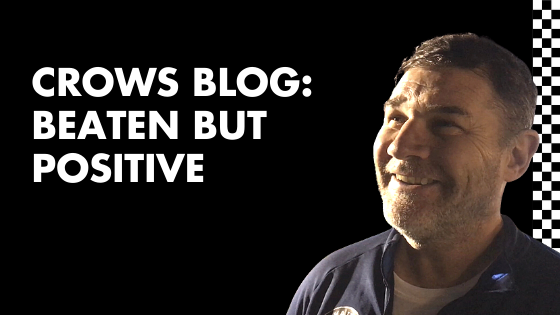 CROWS BLOG: BEATEN BUT POSITIVE
Hi guys!
As it says in the title of this blog post we suffered a loss to Haringey Borough last night in our latest pre-season friendly but there were some extremely positive aspects of the match that came out. Namely the performance levels of all of our younger lads in the squad.
As you may have heard, we were deprived of several '1st team regulars' yesterday due to self-isolating or injuries but up stepped our younger players, and for the majority of the game, they did themselves proud!
We did concede a couple of goals at the end but we were always in the game and with a bit of good fortune could have added to our solitary Brandon Adams' strike. Fair play to our hosts, Haringey Borough, they,  as ever, showed what a good outfit they are. They went 1-0 up but we kept at the task in hand and for a long period in the game. We had some good opportunities to equalise but we were not quite there!
What pleased me the most about last night was the resilience shown by our boys. What with all the upheaval of missed players and many playing with unfamiliar teammates they performed well above our expectations.
Hopefully, we will have a few regulars back by Saturday when we travel to Welwyn Garden City but, if not, then it's great to see that we have players who are very capable to fit in and step up when called upon.
So to reiterate my point, yes we were beaten last night but there were plenty of positives to take from the game.
Cheers,
Steve C